Against the backdrop of a tortuous global recovery and rising protectionism, sustained, fast economic growth by China and ASEAN have made us shining "twin stars" in the constellation of development and "front-runners" of economic globalization, providing positive energy to build an open world economy.
— At the 20th China-ASEAN leaders' meeting, Manila, Nov 13.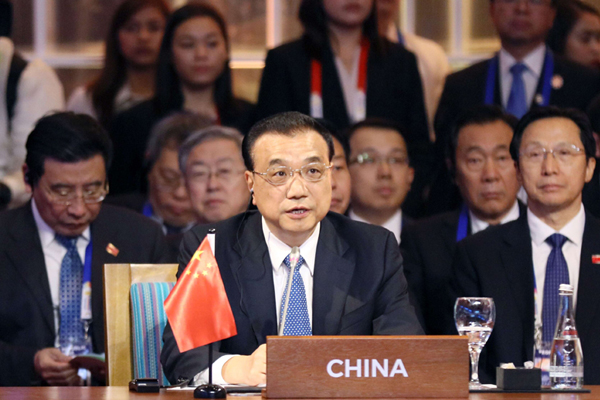 I heard there is a saying from Southeast Asia: lotus flowers get lifted as the water rises. Similarly, we Chinese say that those in the waterfront pavilion get the earliest view of the moon. As China develops, its neighbors are the first to benefit and will benefit the most, and China's development will certainly boost the economies of other East Asian countries.
— At the 20th ASEAN Plus China, Japan and ROK Summit, Manila, Nov 14.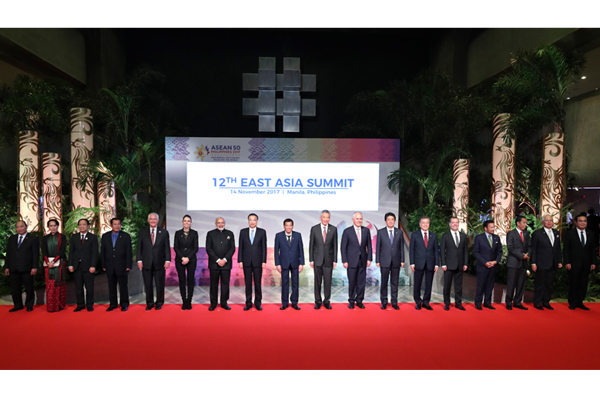 We must uphold this open, inclusive and win-win spirit, follow the trend of the world, pursue opening-up and cooperation at a higher level, and work toward the early establishment of an East Asia Economic Community.
— At the 12th East Asia Summit, Manila, Nov 14.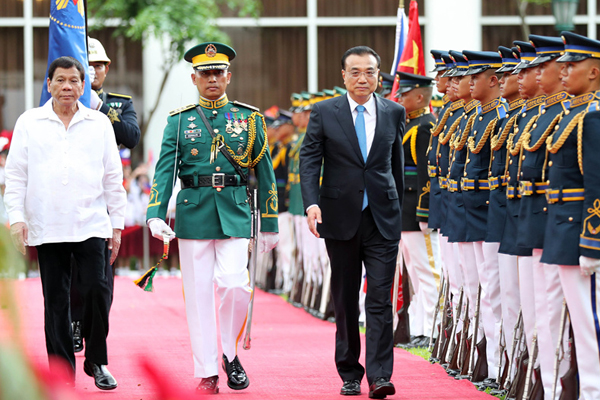 Adhering to a good neighborly relationship is for the benefit of both sides, the willingness of the most people, the development trend of the region. It is the cornerstone of common development.
— Meeting with Philippine President Rodrigo Duterte, Manila, Nov 15.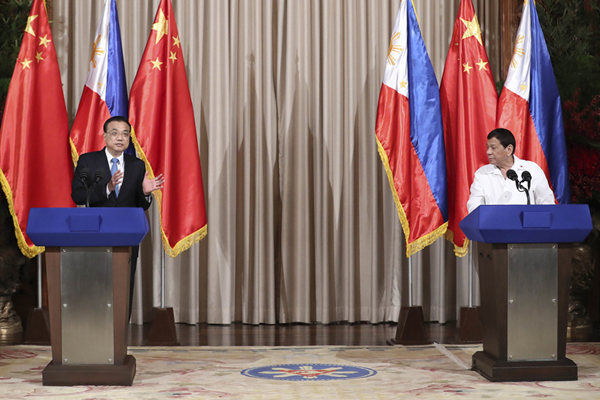 The winter is coming in the Northern Hemisphere, but Manila is still warm, just like our improving bilateral relations. I hope both sides can maintain this momentum, and work together to make up for the time that we might have lost.
— Speaking to the press with Philippine President Rodrigo Duterte, Manila, Nov 15.