Premier Li Keqiang visited the China (Shanghai) Pilot Free Trade Zone (FTZ) on April 10, calling for further improvement in the business environment.
It was his first visit to the Shanghai FTZ since his re-election as Premier.
He visited Shanghai for the first time in 2013 after taking office, which directly accelerated the establishment of the Shanghai FTZ. Afterwards, the Premier visited the FTZ four times, and has been demonstrating his increasingly higher expectations for the zone's reform and opening-up.
During this visit, Premier Li inspected an enterprise service center in the FTZ in Zhangjiang district.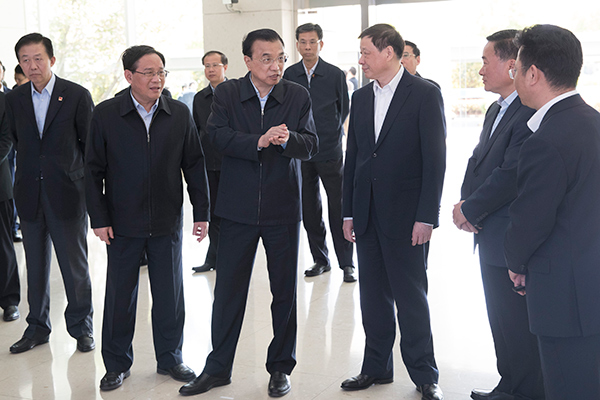 He was briefed that the number of newly-established enterprises is 1.5 times than before. Covering no more than one-fiftieth of the city's area, the FTZ has created 40 percent trade volume to the city, and about 100 innovative results have been promoted across the country.
After hearing this, Premier Li said that Shanghai is exemplary as one of the sample cities set by the World Bank for evaluation of the Chinese domestic business environment.
The city should exert more effort to improve the business environment, and reduce institutional costs to upgrade the free trade zone, Premier Li said.