Premier Li Keqiang visited a local store in Nyingchi, Tibet autonomous region, on July 26.
The owner of the store that sells local food, such as Tibetan butter tea and sweet tea, told Premier Li that the foods are popular among both local residents and tourists.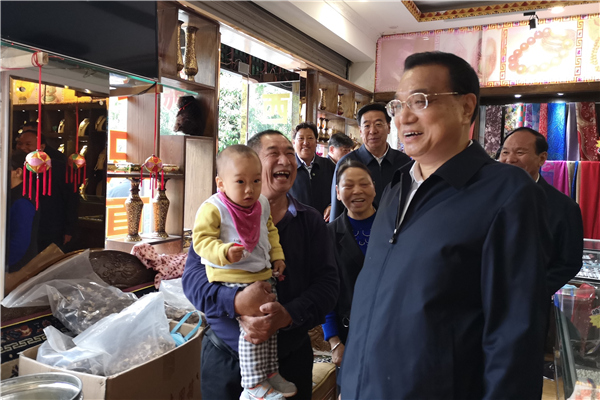 After hearing that, the Premier bought one box of butter tea and one box of sweet tea and paid 116 yuan ($17.12), the displayed price.
Before leaving, the Premier expressed hopes that more Tibetan featured products can be sold across the country and all over the world.