Premier Li Keqiang held a welcome ceremony for Malaysia's Prime Minister Mahathir Mohamad, who is paying an official visit to China, in the North Hall of the Great Hall of the People on Aug 20.
China will not change its long-term friendly policy toward Malaysia no matter how the situation develops and changes, Premier Li said.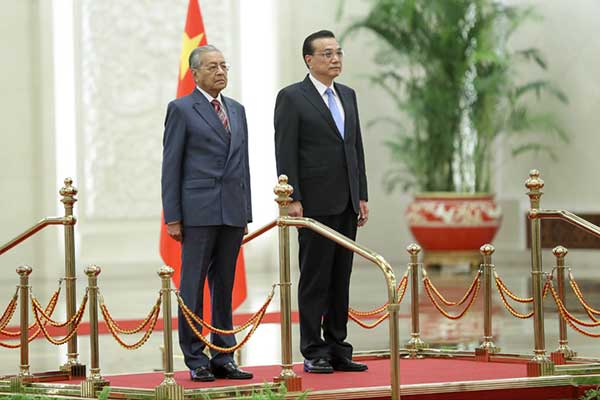 The Premier also said that China is willing to consolidate its traditional friendship with Malaysia, and continue to stabilize and improve the relationship and cooperation between the two countries, jointly safeguarding the peace, stability, development and prosperity of the region.
The relationship between Malaysia and China has a long history, and it has continued to develop since the establishment of diplomatic relations between the two countries, Mahathir said.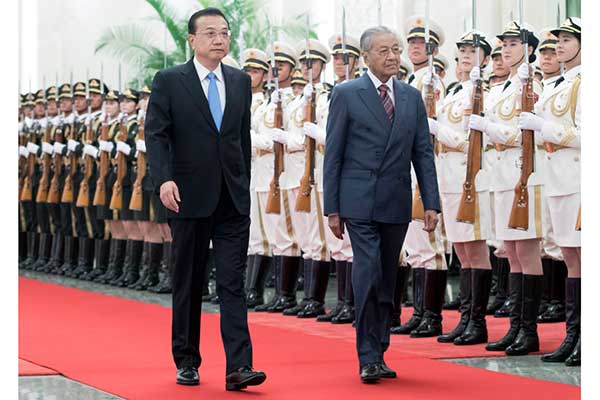 He added that the new Malaysian government will continue to pursue its friendly policy toward China, and his visit will further strengthen the relationship and cooperation with China.
He also hoped that the development of bilateral relations will bring benefits to both sides.
Foreign Minister Wang Yi also attended the ceremony.