Premier Li Keqiang made an inspection visit to the Nantong Chongchuan branch of the Bank of Jiangsu on Nov 29.
The bank is committed to serving more small and micro-sized enterprises while maintaining a low nonperforming loan ratio.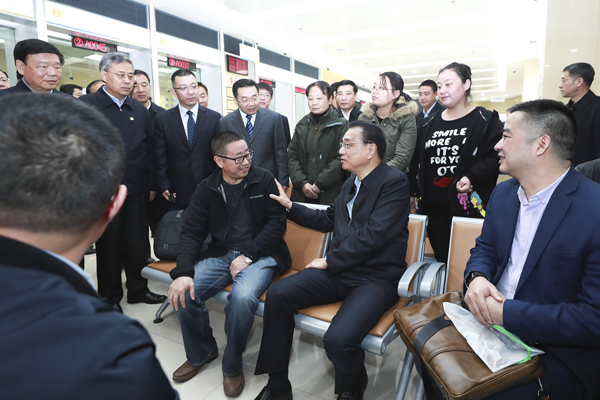 The bank's practices prove that it is promising to ease financing difficulties for small businesses with perseverance and dedication, Premier Li said, adding that they are the main job suppliers, which boosts the vitality of the employment market.