Banks should serve more customers beyond large clients, and their support for small and micro-sized enterprises is an investment in the future, Premier Li Keqiang said at a local branch of the Bank of Jiangsu during an inspection in Jiangsu province on Nov 29.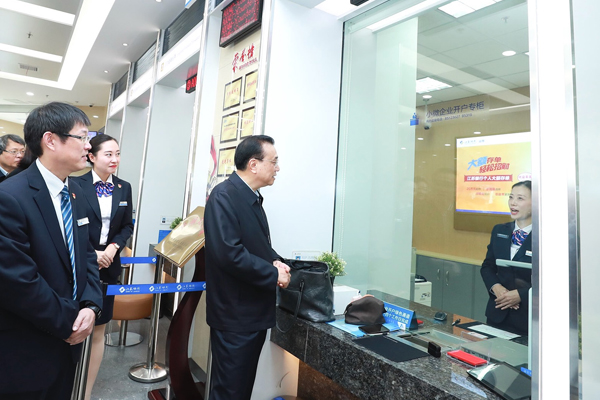 The head of the branch told Premier Li that the bank was working on ways to expand loans to small businesses, and reduce their financing costs.
At the bank, the Premier also talked with entrepreneurs applying for loans there, and asked them about loan interest rates, charges, and the time it takes to open an account.