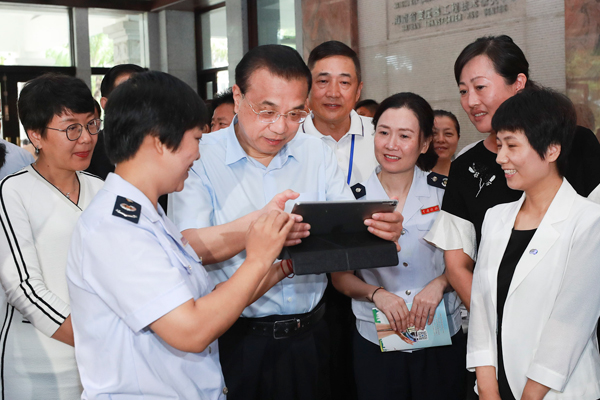 During an inspection on March 27 in Haikou, capital city of South China's Hainan province, Premier Li Keqiang visited a taxpayer training station established by the local taxation bureau.
Tax officials are training financial staff from over 10 manufacturing enterprises about value-added tax declaration. One of the staffers told the Premier that it is the first time in more than 20 years that they are enjoying such great tax cuts.
However, after inquiry, the Premier learned that although the basic services, such as issuing electronic invoices, provided by local tax departments, are free of charge, there are still unreasonable charges for services provided by third parties.
Premier Li said they should guard against arbitrary charges on tax reduction services. If collusion is found between tax staffers and a third party, they should be swept away. Real benefits should go into enterprises' pockets from tax reductions, he added.