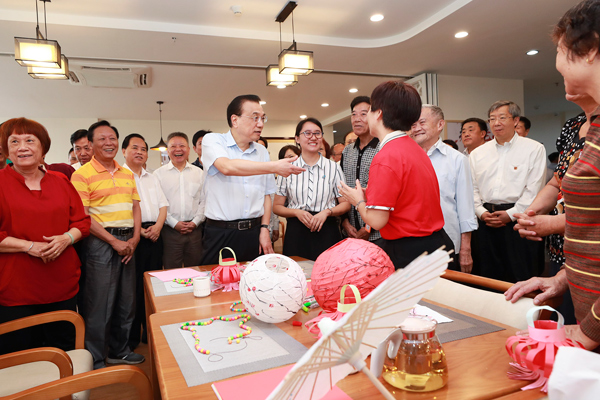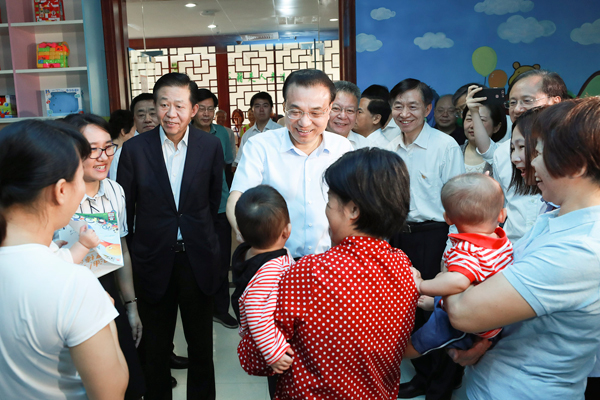 Premier Li Keqiang on March 27 visited Xinan community in Meilan district, Haikou city, South China's Hainan province.
The community pioneers pilot projects in community and family senior care in Hainan, and provides various community services such as housekeeping, day care and psychological counseling for minors.
The Premier said at a press conference this year that the development of community aged-care and day care services should be prioritized.
He visited the elderly and children at the community's daytime service center and asked the workers to look after them with care.
Premier Li also asked local officials to popularize sustainable development of community-based senior care and day care through innovation and a greater role of social forces.