Premier Li Keqiang called for more innovative ideas to push forward China-Germany relationship when he met visiting German Chancellor Angela Merkel in Beijing on June 12.
China-Germany relationship is at a high-level development stage, said the Premier. The action plan for bilateral cooperation, laid out during the third round of China-Germany inter-governmental consultation, has been steadily implemented, with cooperation in every field continuing to make progress. China is optimistic about the prospect of China-Germany relationship and cooperation.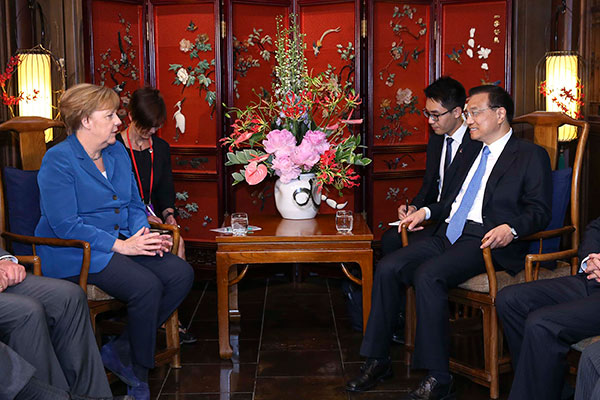 "To deepen cooperation, we need to develop innovative ideas, expand common interests, and work together to create new momentum and new highlights."
Premier Li said that China is ready to have in-depth discussions concerning cooperation in various fields, especially in the two projects - "Made in China 2025" and Germany's "Industry 4.0", also in third-party market, smart technology, and innovation and entrepreneurship. He also expressed hope that the two countries could strengthen cooperation within the G20 framework, with an aim of contributing to the world economic growth and peace and stability.
Merkel applauded Germany-China relationship, and praised the role the inter-governmental consultation has played in promoting the sound development of cooperation between the two countries in all fields. She said her country is willing to implement the action plan with China, and further enhance bilateral ties through this round of inter-governmental consultation.