On Sept 30, Premier Li Keqiang greeted the foreign experts who received the 2016 Friendship Award granted by the Chinese government in Beijing.
Premier Li congratulated the experts and their families on behalf of the government and expressed his appreciation for their help with China's modernization drive, technology and cultural exchanges with the international community.
The foreign experts awarded work in many fields, including engineering, education and medical care. They include both elders and young adults.
The Premier also said that China will be more open to global talent. The government will create a fair and transparent work environment for foreign talent, respecting the market and rule of law.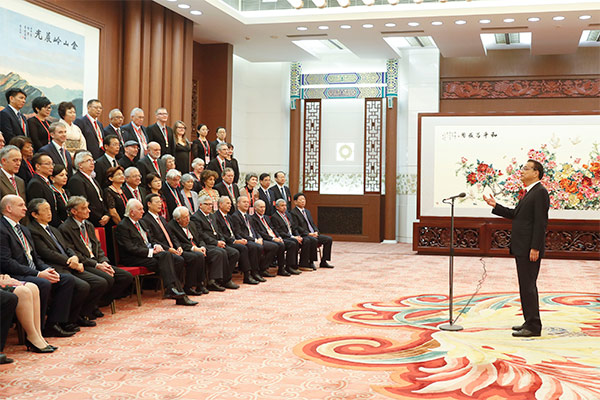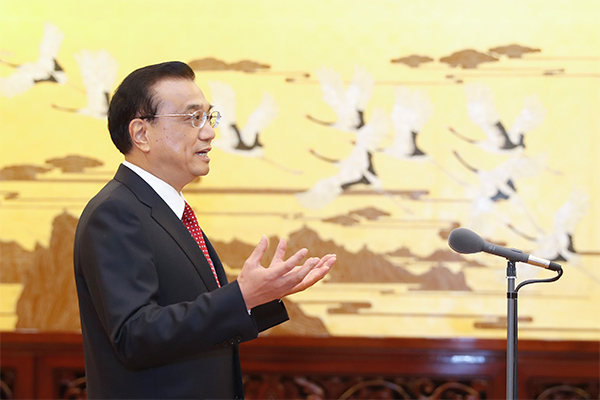 The Chinese government will simplify the application process for the Foreigner's Permanent Residence Card, try to integrate the "Foreign Expert Certificate" and the "Alien Employment Permit", support foreign workers to participate in national scientific research projects and protect their intellectual property, according to Premier Li.
He also said that China and the rest of the world share the same fate and interests. All countries need to respect and learn from each other, promoting sustainable development and globalization. He hoped that foreign experts can introduce China in an objective way, serving as a cultural bridge between China and other countries.
The foreign experts expressed gratitude toward Premier Li for the meeting and the Chinese government for conferring the prize. They said they will continue to take part in China's development, and make contributions.
Vice-Premiers Zhang Gaoli and Ma Kai also attended the meeting.