Premier Li Keqiang held a symposium on Jan 16 to seek suggestions on the draft government work report for 2017 from representatives from education, science and technology (S&T), culture, health and sports circles and grassroots levels.
How to better promote social development was a major topic.
"People like me who always play comedies and act as villains in TV dramas and films rarely attend such a meeting," said Ge You, a Chinese actor, whose words provoked laughs among attendees.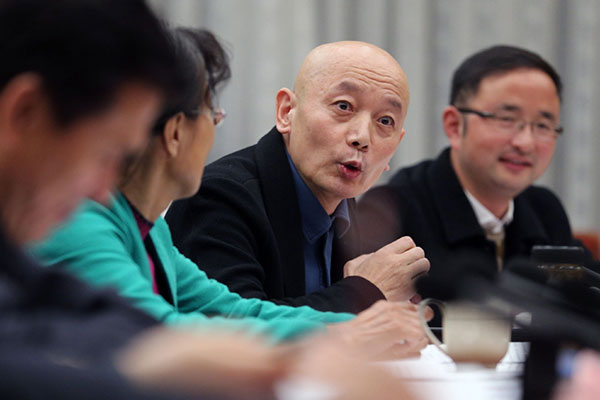 "Good characters in films also need the reflection of bad characters, but good and bad artworks need to be differentiated, and the cultural industry also needs the support of morality," said Premier Li with a laugh.
As the representative from the sports industry, Liu Guoliang, the head coach of the national table tennis team, suggested promoting sports culture to be more professional, and to be market-oriented and industrialized.
The Premier said that his suggestion is great, and developing sports culture not only earns honors for the country, but also helps expand the professional progress of the industry.
"China has quite a number of medium income groups, so there is a huge market in the fitness sector, and that is also an important support for the marketization and industrialization of the sports sector, "said the Premier.
He also had an in-depth discussion with Wang Anyi, a famous writer and vice-president of China Writers Association, on cultural development and social morality.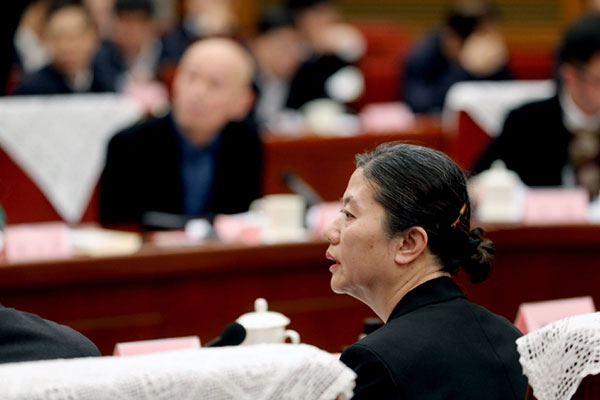 Market economy is a rule-of-law economy which is defined by moral principles, integrity and rules. Only with market rules that are fit with moral rules can illegal activities of counterfeiting and defrauding be eliminated and market vitality and social creativity be stimulated, Premier Li said.
Huang Min, a young entrepreneur who used to be a technician at a steel plant in Hangzhou, set up a household service company after receiving training and aide from his previous employer.
"Our company provides household and food services to elders in communities. We hope the government could break barriers of elderly care services or even fully open the market," Huang said.
Competition is required to guarantee the quality of the service industry. Related departments should pay close attention to such issues. Elderly care and other service sectors have huge potential and market opportunities and efforts should be made to further break barriers and relax market access, according to the Premier.
"We should notice that people not only need consumption products but also good services," he added.
After interaction with representatives, Premier Li asked related departments to record the questions for fast solutions.
"Your suggestions reflect voices from grassroots and I hope the government will give you satisfactory replies," the Premier said.