Premier Li Keqiang stressed innovation and opening-up in revitalizing China's northeastern region, during an inspection tour to a pilot free trade zone (FTZ) in Liaoning province, where he attended the 2017 Summer Davos Forum held in Dalian.
The Premier praised a series of efforts by local authorities, such as the collective registration of enterprises, and asked representatives of enterprises about their opinions on administrative streamlining.
He also urged the FTZ to realize single-window registration for both domestic and foreign enterprises and speed up services.
"With a strong industrial foundation and rich resources, the northeastern region should concentrate on innovation and opening up, making the FTZ a new engine to revitalize the old industrial base," Premier Li noted.
Local government should continue supply-side reform and administrative streamlining by lowering institutional costs and building a better business environment, thus attracting more private and foreign investment, he added.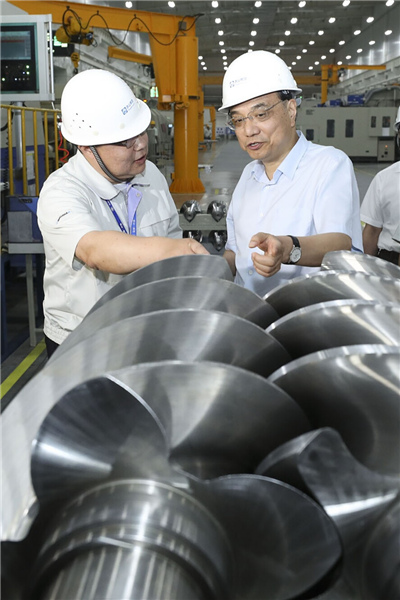 At the Dalian Bingshan Group, Premier Li learned that through mixed-ownership reform, old state-owned enterprises have formed a diversified shareholding structure, and established a number of platforms for mass entrepreneurship and innovation. That has brought vitality for the enterprises and greatly increased its profits and assets.
"If China's SOEs are to survive in the fierce market competition, they must conduct innovative reform," Premier Li said.
At the workshop, where several workers were seen modifying product components, the person in charge said that such modifications could significantly improve production efficiency. "Small inventions and creations can be effectively used to produce great results," the Premier said.
As the market is highly segmented with intensive customized demands, enterprises should take the opportunity to motivate talent specializing in different sectors to meet those demands, Premier Li said.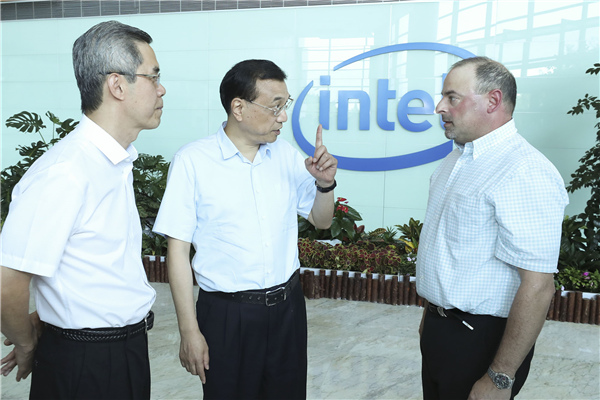 While visiting an Intel plant in Dalian, Premier Li asked about its research and development progress, and encouraged the company to increase its investment in China, especially in transferring more high value-added business to China.
Premier Li said foreign investment is an important force to promote the development of China and that the government will continue the opening-up and improve the investment environment
China has huge market potential, and its economic restructuring will generate huge demand. Chinese and foreign enterprises should grasp the opportunity to establish more production and research bases to achieve better development, he said.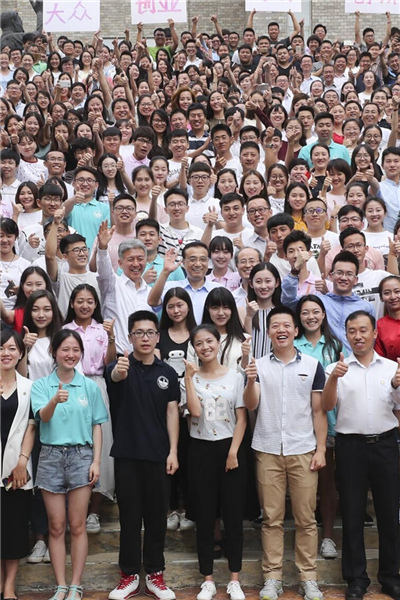 Premier Li also visited Dalian Neusoft University of Information, a private university for cultivating information technology talent.
He watched the students' own practical programs, such as the smart blackboard and the campus snacks delivery system, and spoke with the international students.
The Premier encouraged the university to promote cooperation with enterprises, and align the courses and teaching models with vocational needs to cultivate more talents with strong, practical abilities.
After learning about the university's employment situation this year, the Premier said the graduates have knowledge, creativity and passion, so society should create more opportunities for them.
Premier Li said he hoped the Liaoning government can revitalize old industrial bases in Northeast China under the State Council's direction, overcome difficulties, and improve the social and economic outlook.