Artificial intelligence is a hot topic on China's agenda. It has been endorsed by Premier Li Keqiang several times, and added to the Government Work Report in March 2017 and quickly became a trend.
In the latest move, the State Council issued a guideline on AI development, saying it should exist "everywhere and at every moment".
The guideline says
By 2020, China should catch up with world leaders in AI. AI should become a new economic growth engine and way to improve people's lives.
By 2025, breakthroughs should be made in AI's basic theory. AI should become a main driver of China's economy.
By 2030, China should become the front-runner and global innovation center in AI.
Premier Li and AI in this year's two sessions
In 2017, AI was written in the Government Work Report for the first time that the Premier delivered.
"We will accelerate R & D on and commercialization of new materials, new energy, artificial intelligence …," according to the 2017 Government Work Report.
AI got most public attention out of new topics in the report after the two sessions, according to a survey.
During the sessions, a Chinese AI company's board chairman showed the Premier his company's latest product.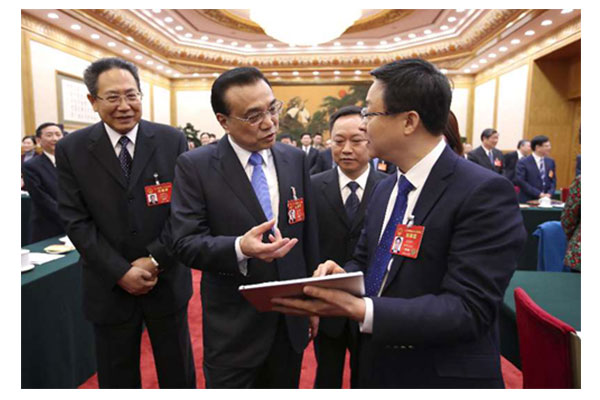 The Premier has a longer history with AI
On Oct 19, 2015, he talked with an AI robot "Xiaodu (Little Du)", made by Baidu Inc, at the "Mass Innovation and Entrepreneurship Week".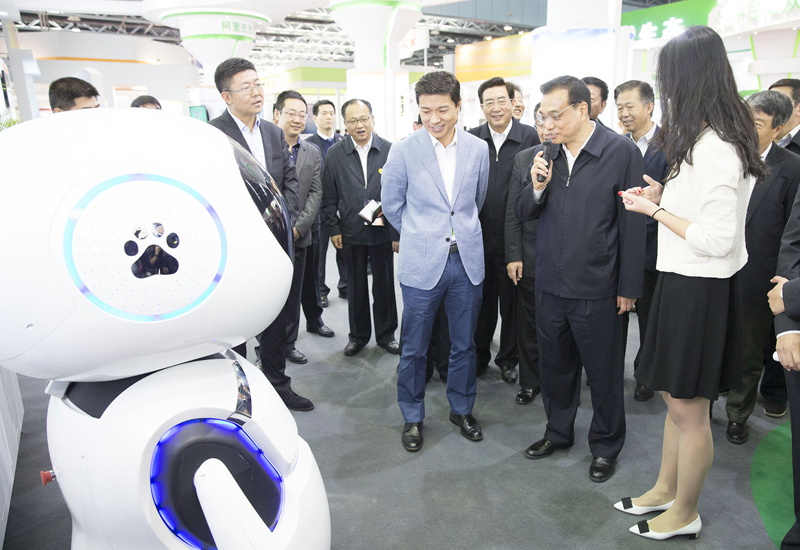 Premier: Why do people call you "Xiaodu"?
Xiaodu: Because I was made by Baidu!
Premier: How much data have you stored?
Xiaodu: Too much!
Premier: What is the value of today's PM2.5?
Xiaodu: ……. (thinking)
Premier: Do you know that innovation and entrepreneurship can benefit the environment?
Xiaodu: Of course!
On June 22, 2017, he bought a cup of coffee with face scanner.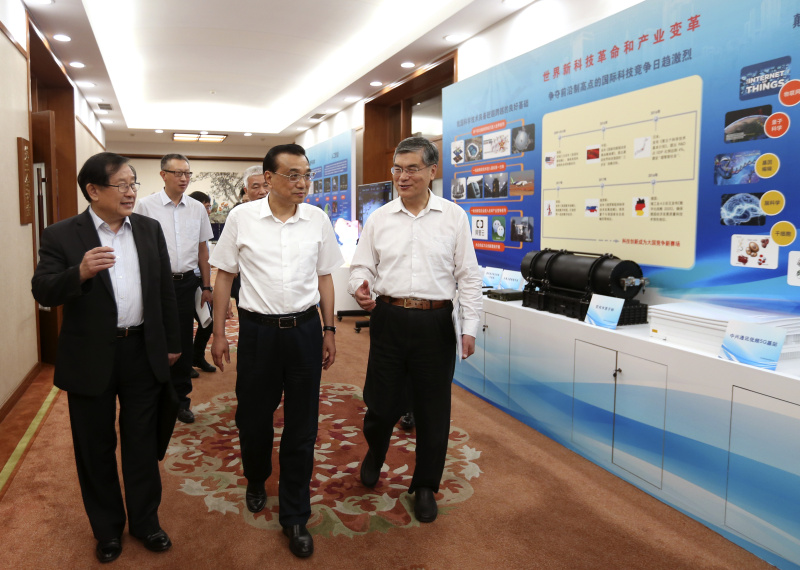 The Premier saw an innovation exhibition before attending a symposium on AI in Beijing.
As he walked into the exhibition, he was identified by a smart check-in system, whose screen showed: "Welcome Premier Li Keqiang".
He then bought a cup of coffee by scanning his face at a smart vending machine.
Someone said in Chinese: "Hello, Premier. Today we'll have a meeting." Then a machine using language-processing technology immediately said the same sentence in English, while showing the translation on its screen.
Why does the Premier attach so much importance to AI?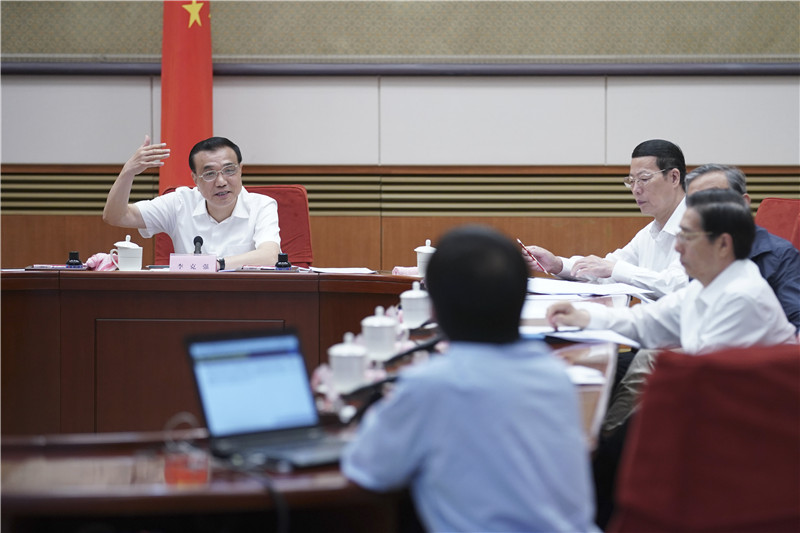 "We are living in the time of a profound technological and industrial revolution. We must seize the opportunity and adapt to the revolutionized change," Premier Li said at a symposium on June 22.
He told scientists attending the symposium:
"It is now a great opportunity for scientific research. Every country is trying to become the front-runner. I hope you do your best."
He told attending government officials:
"You should follow the steps of new technological and industrial revolution and do not become technology blind."
He also said:
"The supervision on new technology, industry and business model should be inclusive and prudent."
The State Council has issued policies to promote AI development:
On July 24, 2015
AI was set as a key target in the "internet Plus" strategy.
In March 2016
The 13th National Five Year Plan said China should make breakthroughs in AI technology.
In April 2016
In the national robot industry guideline, AI was made a key field in scientific research again.
In March 2017
AI was written in the annual Government Work Report for the first time.
In July 2017
The guideline on AI development was issued by the State Council.