On Jan 24, Premier Li Keqiang held a symposium seeking advice from members outside the Communist Party of China (CPC) for the government work report draft.
The guests included leaders of democratic parties and the All-China Federation of Industry and Commerce, and those without party affiliation.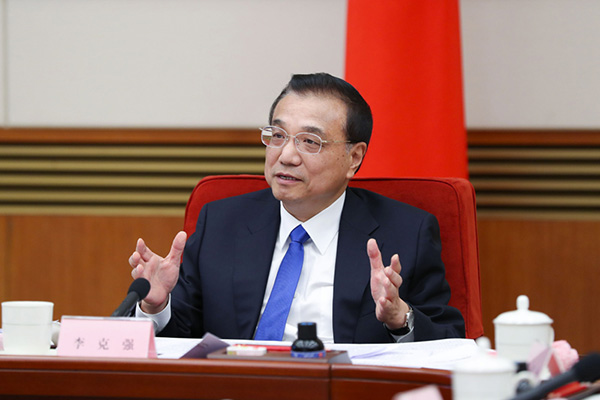 Premier Li said inviting non-CPC members to make suggestions for the government work report is a significant practice of consultative democracy and is able to echo public voices, and it is also a crucial step for the State Council to accept democratic supervision.
Attendees agreed that China has made historical achievements and reforms over the past five years and the previous year has seen a favorable ending of the five-year journey.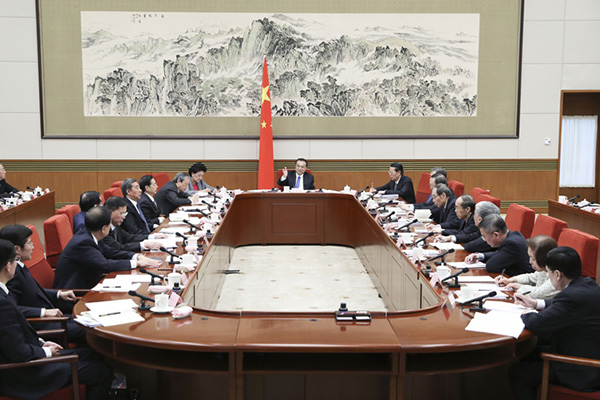 Suggestions such as preventing financial risks, strengthening environmental governance, optimizing business environment, innovating occupational education, deepening targeted poverty alleviation, and promoting green energy were raised by the guests.
Premier Li expressed his gratitude for the support of the three groups, saying that they have provided valuable and important suggestions to the country's economic and social development, which helped the government in the past five years.
"To maintain economic and social development this year, we have solid foundations but face difficulties and challenges as well," Premier Li said. "We should stick to new development concepts, deepen reform and opening-up, increase creativity and competitiveness of the economy, and improve people's lives. The government needs advice from and is ready to work hand in hand with non-CPC members as well as associations to meet this year's missions in economic and social development."
Vice-Premiers Zhang Gaoli, Liu Yandong, Wang Yang and Ma Kai, and State Councilors Yang Jiechi, Guo Shengkun, and Wang Yong also attended the symposium.