Premier Li Keqiang extended Spring Festival greetings to a poor family on Feb 12 as he visited a village in Zhenlai county, Northeast China's Jilin province.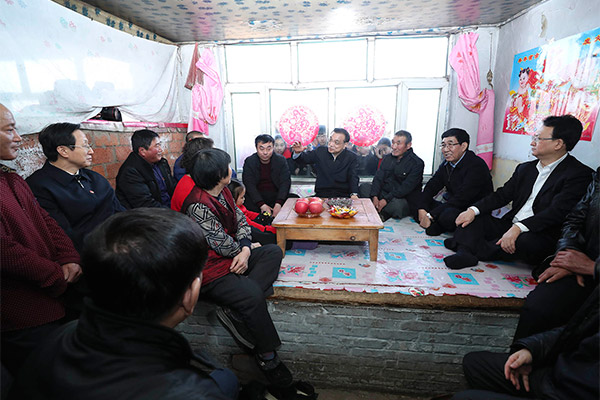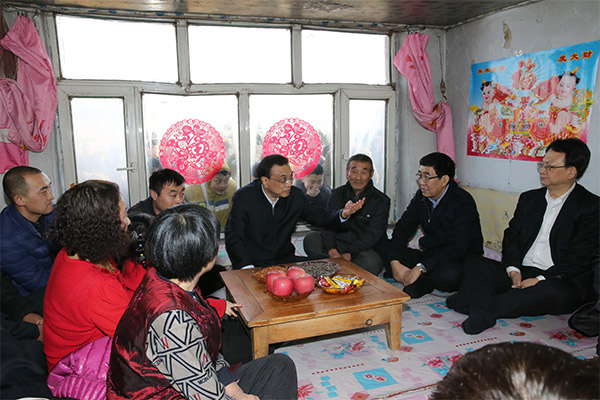 The village and the county are part of a relatively poor area.
The Premier talked with the family, local college students, migrant workers and local officials about how to shake off poverty. He urged local officials to win the battle against poverty, giving hope to the local residents.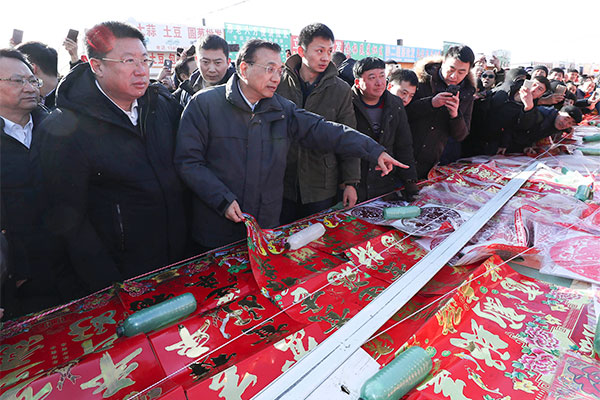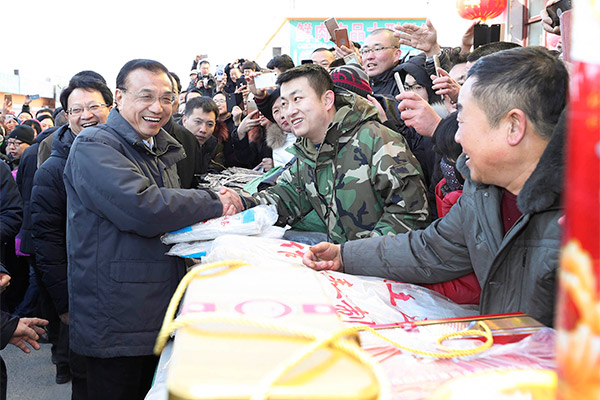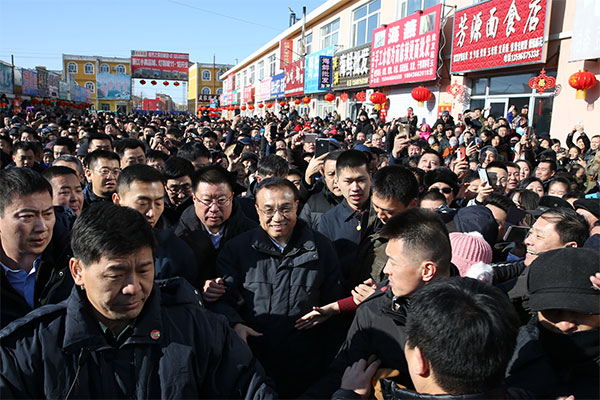 Before visiting the family, Premier Li went to the largest fair in the county, where he was greeted by local residents who were doing their New Year shopping. The Premier wished them a happy and prosperous new year.
He then brought new year presents to the villagers, including persimmons and fish, which he bought himself at the fair.