Premier Li Keqiang went on an inspection tour to Shanghai on April 10 and 11, calling for further improvement in the business environment.
In recent years, Premier Li has frequently visited the China (Shanghai) Pilot Free Trade Zone (FTZ), which also was his first stop in the city, demonstrating his increasingly higher expectations for the zone's reform and opening-up.
At an enterprise service center in the FTZ, he was briefed that an e-platform for accessing government services can cut 85 percent of the time needed to process enterprise-related matters.
Premier Li said more efforts are needed in administration streamlining and optimization of the business environment to stimulate market vitality and facilitate administrative services for the people.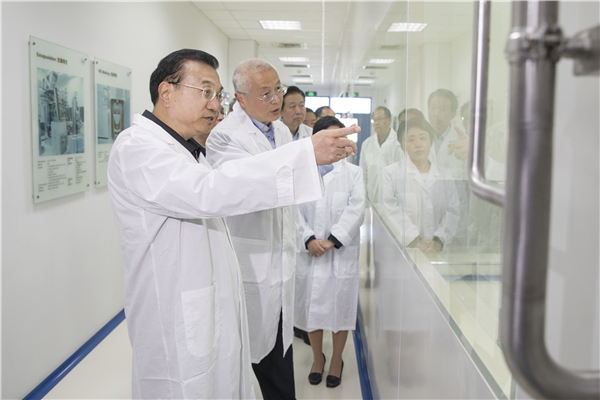 At an anti-cancer pharmaceutical firm, Roche, the Premier relayed people's concern about drug prices, and said that favorably priced medicines for grave diseases will not only benefit patients with timely treatments but also help increase sales volume.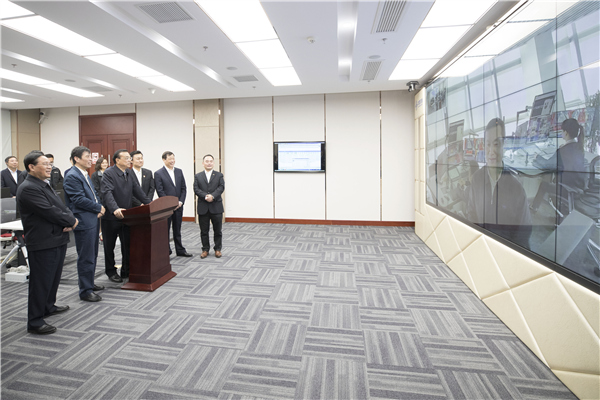 While visiting Shanghai Zhenhua Heavy Industry Co Ltd (ZPMC) on April 10, the biggest heavy facility manufacturer in the world and the most competitive manufacturer and supplier of automatic dock facilities and systems, he complimented the company for producing first-class Chinese equipment, and providing first-class Chinese services.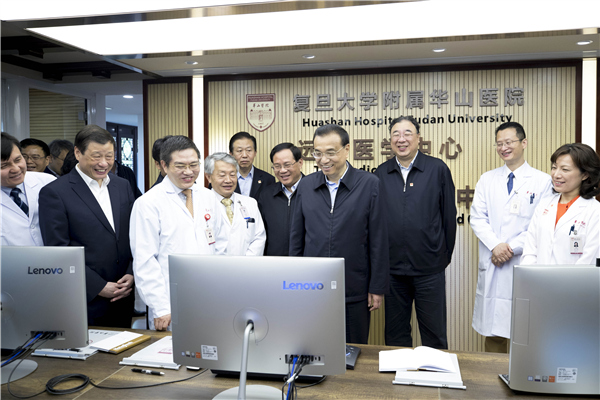 At Huashan hospital, the Premier inquired about the supply and price of medicines largely demanded by the people.
He also had a conversation through a telemedicine consultation system with doctors in Golog, Northwest China's Qinghai province; Tengchong, Southwest China's Yunnan province, and Kashi in Northwest China's Xinjiang Uygur autonomous region.
Caring about difficulties facing patients, the Premier said western regions, especially rural areas, are in great need of good medical resources, so hospitals in those areas should keep improving their medical testing equipment while developing Internet Plus medical care.
"Relative telecom departments should establish special networks and increase internet speed for telemedicine," Premier Li said. "Health departments should tap into medical resources, making sure patients have easy access to good doctors through computer screens."
Premier Li also paid a visit to a village in Xuhui district, and praised local practices of combining healthcare and nursing for the elderly as community services.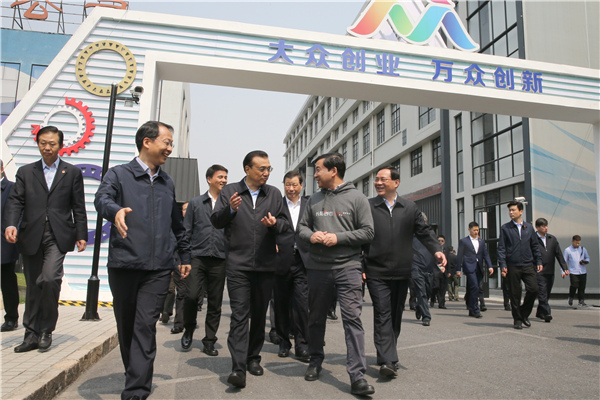 Changyang Campus is a borderless innovative ecosystem based in an obsolete textile factory that has attracted large numbers of talents from home and abroad.
Premier Li paid a visit there, and interacted with entrepreneurs. He said that they are pioneering new careers in this old factory, which exactly symbolizes the transformation of old growth momentum to new ones.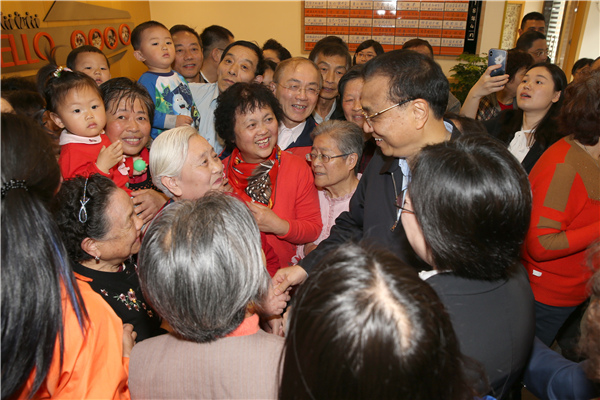 The Premier also called for more efforts in improving the ecosystem for innovation by fully tapping human resources and sharing innovation-related resources through the Internet Plus strategy to realize the upgrade and transformation of the economy.
During the inspection tour, Premier Li praised the social and economic achievement of Shanghai, and encouraged the city to march on at the forefront of the reform.