Premier Li Keqiang, during an inspection in Shanghai, paid a special visit to a jointly owned anti-cancer pharmaceutical firm, Roche, on April 10. Its production base in Shanghai ranks first in anti-tumor research and development among other joint ventures in China.
Premier Li extended his hope to the company that it would continue to expand investment in China. China's door to the outside world will be more open than ever before, he said.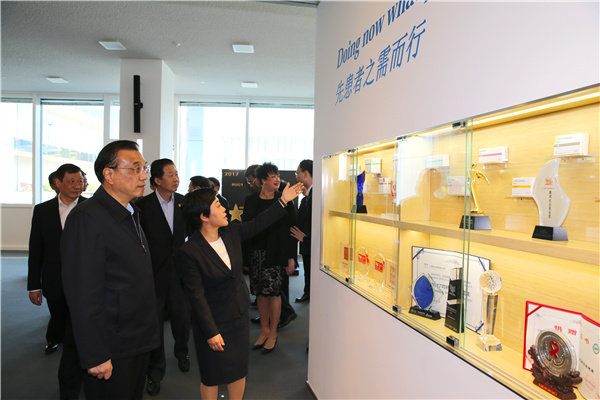 Premier Li relayed people's concern for drug prices to Roche, and said that favorably priced medicines for grave diseases will not only benefit patients with timely treatments but also help increase sales volume.
The Premier has urged efforts to fight cancer many times. Last October, he stressed related research work at a State Council executive meeting, and two months later the Premier visited cancer patients at a hospital in Wuhan and exchanged ideas with cancer experts.
The Government Work Report of 2018, delivered by Premier Li, made it clear that efforts should be made to surmount difficulties in prevention and treatment of serious diseases, such as cancer.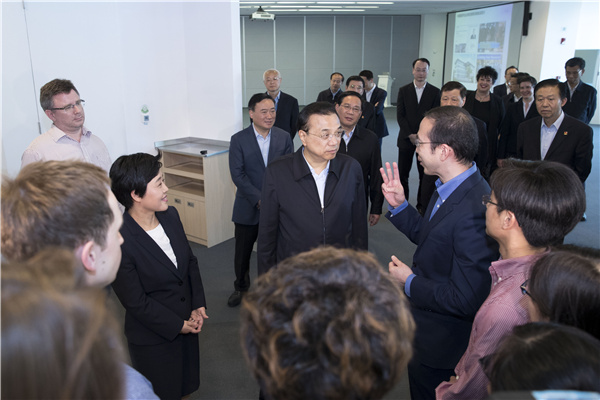 At the news conference following the conclusion of the annual legislative session, Premier Li announced bringing in zero-tariff for imported anti-cancer drugs.
After hearing that the company has sharply reduced their prices last year, and four kinds of anti-tumor targeted drugs were included in the public medical insurance coverage, Premier Li praised the company that such efforts have attracted more patients and improved its reputation.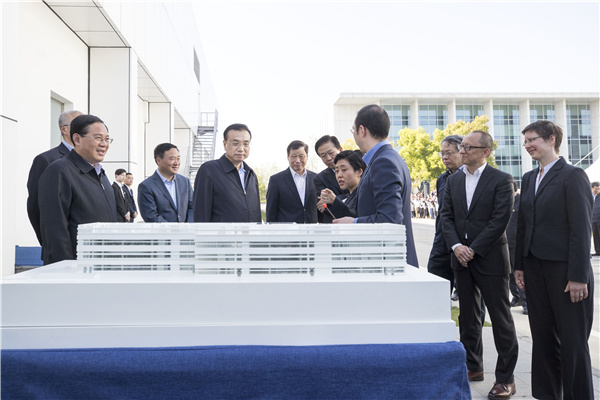 A German chief of the company told the Premier she was recommended by the administrative committee of the pilot free trade zone to get a permanent ID card, and now she can enjoy the same benefits as Chinese companies if she started her own business.
China welcomes foreign companies and entrepreneurs to invest here and the country will further expand opening-up, said Premier Li, adding that the customs duties of anti-cancer drugs will continue to be lowered until they are down to zero-tariff.
Opening-up is not only a policy to boost development but also a move to benefit the general public. Expanding opening-up is in effect increasing people's well-being, said the Premier.