Premier Li Keqiang urged deepening administrative reform to give scientists more room for research, in a report on China's economic and social development on May 29 at the 19th Meeting of Academicians of the Chinese Academy of Sciences and the 14th Meeting of Academicians of the Chinese Academy of Engineering.
He urged the government to pave a green path for scientists to solve problems in project application, fund management, talent evaluation and allocation of gains from scientific results, and raise standards for national science and technology awards.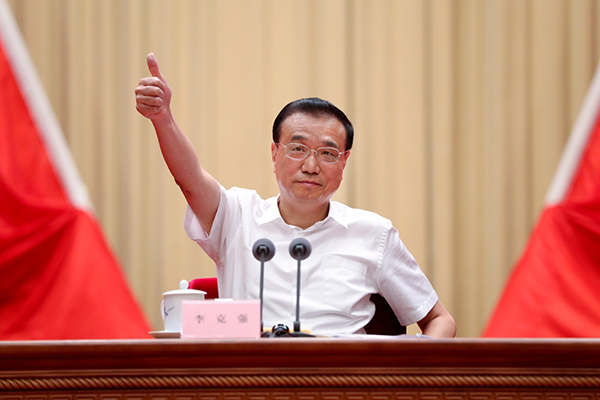 "Basic research is the premise of integrated development. To consolidate basic research necessitates concrete and long-term efforts made by scientific personnel with no short cuts," the Premier said. "Rather than being restricted by administrative planning, scientists should be given larger room for their imaginations to unleash innovation and develop basic research."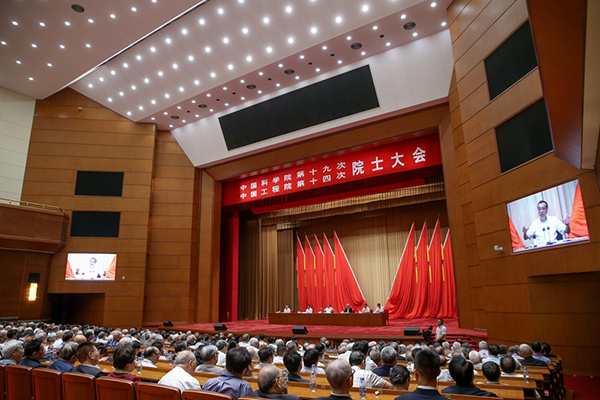 He urged deepening administrative reform in the scientific research sector to foster a better system in which talents are respected and trusted, and failures are tolerated.
"President Xi Jinping said yesterday at the opening of the academicians' meetings that scientists' work should not be hindered by tons of reports and approvals. I think this is one of the examples that we are neither respecting nor trusting talent, and we should reform related regulations," Premier Li said.
He also called for more policy support for outstanding academicians, especially in financing. He took the national science and technology prizes as an example, which rewards each of its winners 5 million yuan ($780,000), an amount that has never been increased since the establishment of the prizes in 2000.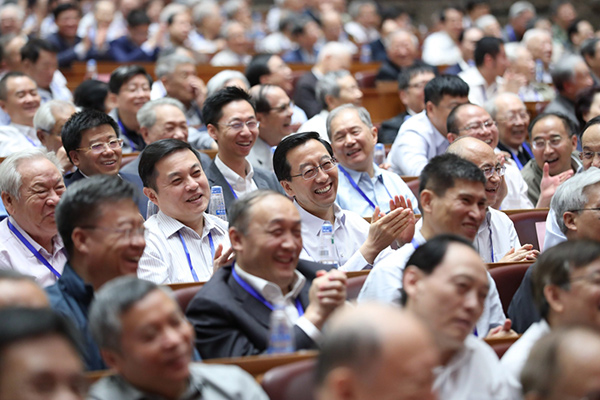 "Although no one ever complained to me, as our scientists have cultivated the spirit of selfless devotion, we decided to significantly raise the standards of the prizes, which are not only reasonable returns for their achievements, but also demonstrate the country's value guidance in respecting knowledge and talent."
The Premier asked related departments to make sure the reforms are implemented within this year.