Premier Li Keqiang called for a fair and convenient business environment for talented young adults to realize their dreams.
He made the remarks on June 4 in Yinchuan, capital of Northwest China's Ningxia Hui autonomous region, where he was making an inspection.
At the iBi Yucheng Center, which is home to almost 500 startup enterprises that employ over 8,000 people, the Premier talked with a young man who started his own business with the Premier's encouragement and favorable policies for entrepreneurship.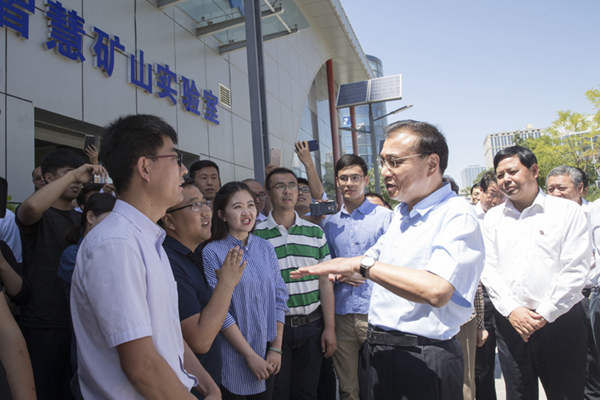 The Premier met him six years ago during a visit to his family, who were an example of a household living on a minimum living allowance. The young man was a college graduate and the Premier encouraged him to start a business.
Now, thanks to his business, his family is better off.
Also at the center, some entrepreneurs introduced their projects to the Premier. Entrepreneurs there include college graduates who have studied abroad, demobilized military officers, and a person who used to work in Shanghai.
The Premier said "there is desolate desert here, but no desolate life". He said he hopes that entrepreneurs use their sweat and wisdom to create an oasis of innovation and entrepreneurship.