Premier Li Keqiang visited the Baishazhou Industrial Zone in Hengyang city, Central China's Hunan province on June 11, inspecting progress in the transfer of East China's industries.
Premier Li said the industry transfer from East China to the central and western regions is both a national phenomenon and an undertaking in line with economic rules, demonstrating the principles of balanced and coordinated development.
Over the past five years, over 16,000 projects of industry transfer were concluded in Hunan province, with the lump sum of investments reaching 1.7 trillion yuan ($265.3 billion) and more than 700,000 positions being added each year.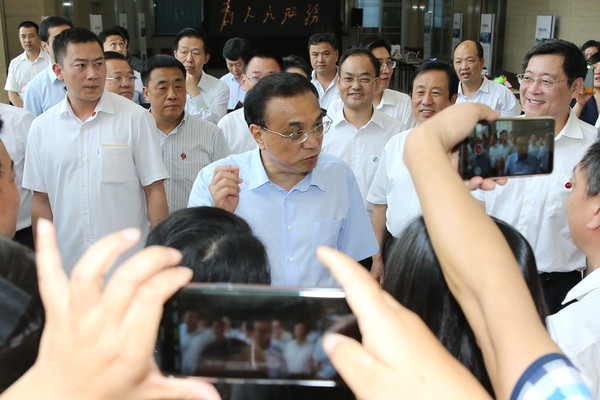 A person in charge of a manufacturing enterprise told the Premier the massive relocation of East China's industries to Hunan could not have been fulfilled without support from local authorities.
The Premier said in response that local authorities placed industry transfer high on the agenda in a bid to allow enterprises to forge ahead in an improved business environment without any human-induced hindrances.
A benign business environment, equal to ports in East China, Premier Li added, will become a chief appeal for the central and western regions.