Premier Li Keqiang visited Tibetan religious patriots at Jokhang Temple in Lhasa, Southwest China's Tibet autonomous region, and extended his sincere greetings and best wishes on July 26.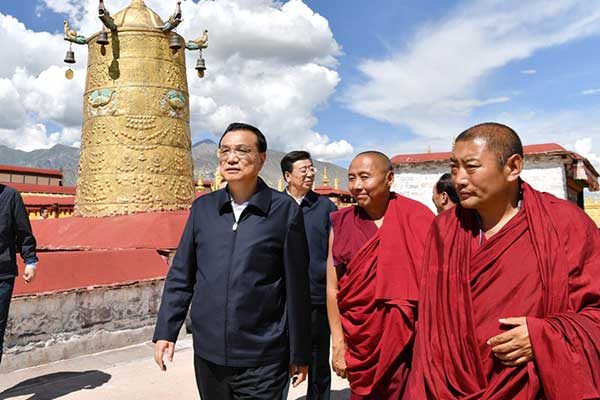 Built in ancient Tibetan times, Jokhang Temple was the holy hall of Tibetan Buddhism and a witness to the peacemaking marriage between Han and Tibetan ethnic groups and to the history of ethnic solidarity, said Premier Li.
He hoped that Tibetan religious patriots could learn from the eminent monks in history, and devote themselves to maintaining the unity of the state, ethnic solidarity, a harmonious society and smooth religious affairs.
He also wished the religious patriots good health and good luck in everything.