Premier Li Keqiang presided over a symposium in Taizhou, East China's Zhejiang province, on Sept 28, and solicited opinions from entrepreneurs on economic development.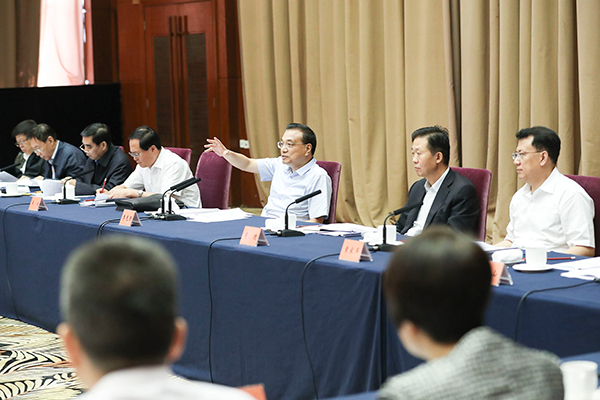 It is difficult for private enterprises to get financing at a reasonable rate, which can hinder their growth, a private entrepreneur said at the meeting.
Many banks are more willing to lend money to State-owned enterprises than to private enterprises because of the high risks, which has become an unspoken rule among lenders, according to the entrepreneur.
Premier Li said all banks should treat enterprises under all types of ownership equally without any discrimination.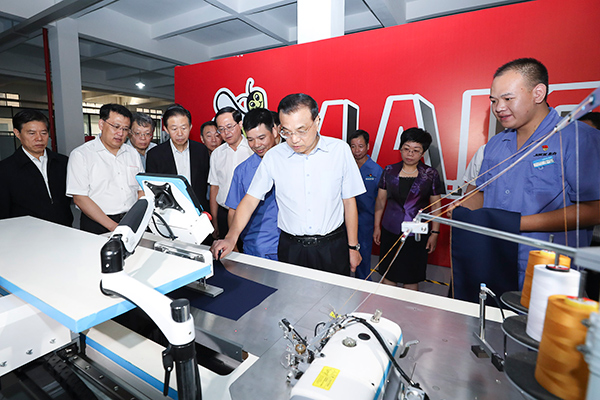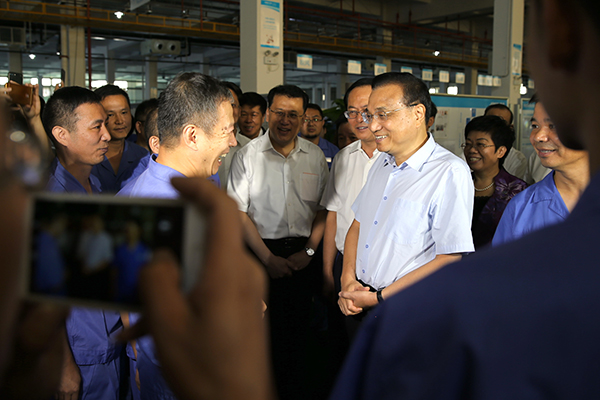 Premier Li visited Jack Sewing Machine, a smart manufacturing-focused sewing machine factory in Taizhou.
Regarded as a hidden champion in the industry, the factory has been the world's largest sewing machine seller for eight years running, with products sold across more than 130 countries and regions.
The sewing machine industry is a typical traditional industry, said the Premier, adding that he hopes the factory will inject vigor into the field with continuous innovations.
There is no outdated industry, just outdated minds, he said.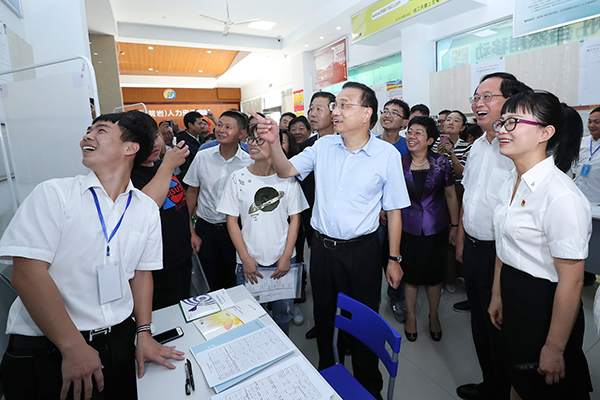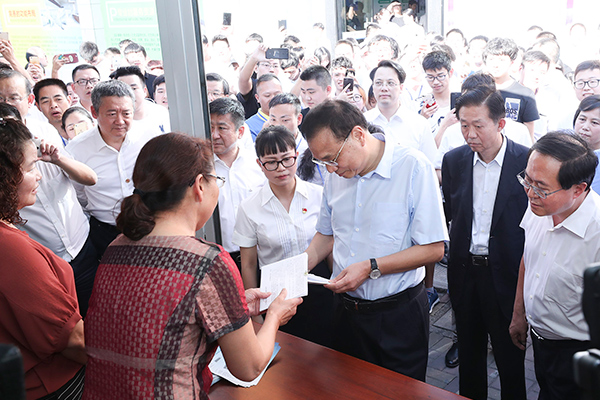 Premier Li also inspected the human resources industrial park in the city in the afternoon.
He heard a report about local employment and visited some recruitment booths to inquire about changes in recruiting positions, the number of candidates and salary, as well as local policies and measures to promote employment.
Premier Li said employment is the barometer of the economy and stabilizer of society.
Facing the complicated situation at home and abroad, governments at all levels should regard promoting employment as the top priority, he stressed.