"Upgrading the free trade area" is what Premier Li Keqiang put emphasis on throughout his five-day visit to Singapore from Nov 12 to 16.
Upon arrival in Singapore on Nov 12, Premier Li held a meeting with Singaporean Prime Minister Lee Hsien Loong and witnessed the signing of the protocol to upgrade the China-Singapore free trade agreement (FTA).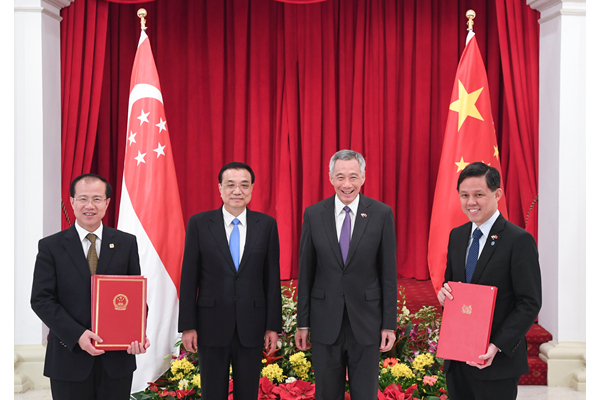 China and ASEAN countries on Nov 13 completed all domestic approvals for the upgrade of the protocol of their free trade agreement, signifying the upgraded China-ASEAN FTA went into full effect.
Premier Li released the message at the 21st China-ASEAN (10+1) summit on Nov 14. This will further elevate the trade partnership between China and ASEAN members and send a clear signal of safeguarding multilateralism and free trade, the Premier said.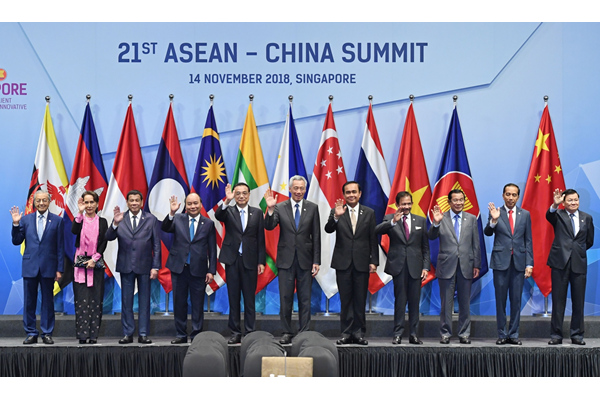 Pushing ahead with these free trade agreements, which are based on WTO rules, was an important part of Premier Li's visit.
When meeting with New Zealand Prime Minister Jacinda Ardern on the sidelines of a series of leaders' meetings on East Asian cooperation in Singapore, Premier Li said the China-New Zealand FTA, signed in 2008, is the first FTA between China and a developed country.
China is willing to work with New Zealand to continue advancing the upgrade of the FTA to further expand two-way trade and investment, he said.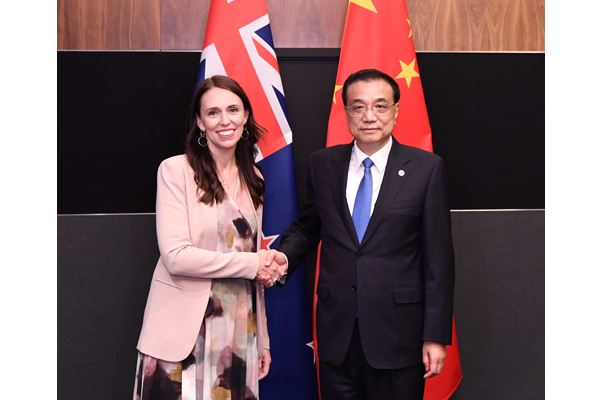 The consensus made between Premier Li and with Canadian Prime Minister Justin Trudeau, on Nov 14 caught media's attention worldwide.
China stands ready to continue to promote FTA negotiations with Canada on the basis of mutual respect and in a flexible and pragmatic way, Premier Li said.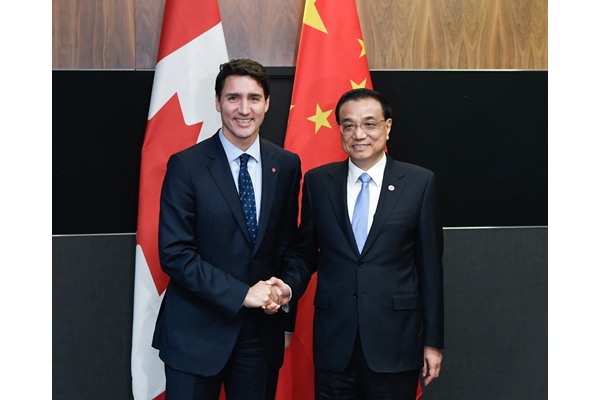 Trudeau told Premier Li that Canada is willing to work with China to push forward FTA talks, adding that his country will not be influenced by other countries' positions.
On multilateral occasions, Premier Li attended the 2nd leaders' meeting on the Regional Comprehensive Economic Partnership (RCEP), where he stressed that related nations should build on the momentum and unleash a strong finishing kick for the deal.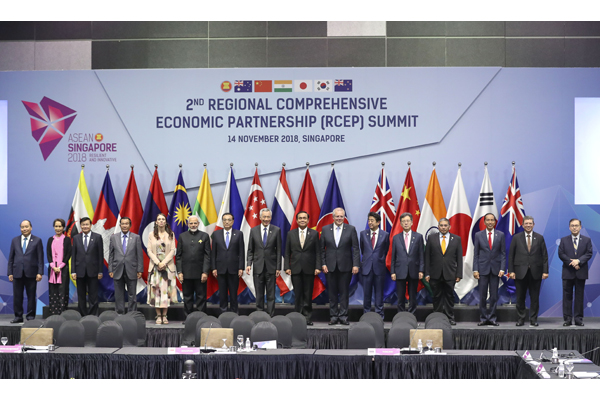 As reflected in the joint statement after the meeting, leaders vowed to conclude a modern, comprehensive, high-level, and mutually beneficial RECP in 2019
At the meeting with leaders of Southeast Asian nations, Japan and South Korea (10+3), Premier Li also proposed speeding up talks on the RCEP and the trilateral free trade agreement (FTA) between China, Japan and South Korea.
"We should send a strong signal to the international community, to safeguard multilateralism and free trade," the Premier stressed.
Premier Li's proposals were widely responded to by leaders at the meeting, and they all expressed their stance to maintain a rule-based multilateral trade system and oppose protectionism with joint actions.
Free trade depends on a peaceful environment. During Premier Li's visit, China and 10 Southeast Asian nations made important progress on the Code of Conduct (COC) in the South China Sea.
Premier Li said China and 10 ASEAN nations have concluded the single draft negotiating text, which will undergo its first round of review in 2019.
China hopes to complete talks on the COC within three years, clinching a final deal that will keep enduring peace in the region, Premier Li said.