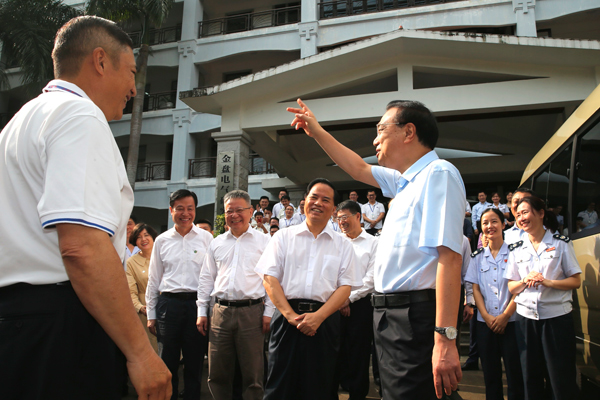 Premier Li Keqiang paid a visit to Jinpan Smart Technology in Haikou, South China's Hainan province, on March 27.
The domestic market share of cast resin transformers produced by the company has ranked first for eight consecutive years, and the products are exported to more than 60 countries and regions.
Concerned about enterprises' real feelings on tax reduction, Premier Li was told that more than 20 million yuan of tax burden will be relieved from the company this year, which amounts to a 10 percent increase of profit. The company's confidence is boosted, and it is planning to invest 300 million yuan to establish a digitalized smart plant.
Hearing that, Premier Li said financial and tax departments must deliver greater bonuses to enterprises from tax cuts to help them expand production scale and create more jobs. In this way, profits of enterprises and of employees' incomes both will be boosted, he added.