Premier Li Keqiang and German Chancellor Angela Merkel have met with each other several times, and some media organizations compare their meetings to the popular American TV show Friends. The cartoons here will help you recall the seven memorable moments that happened between the two leaders.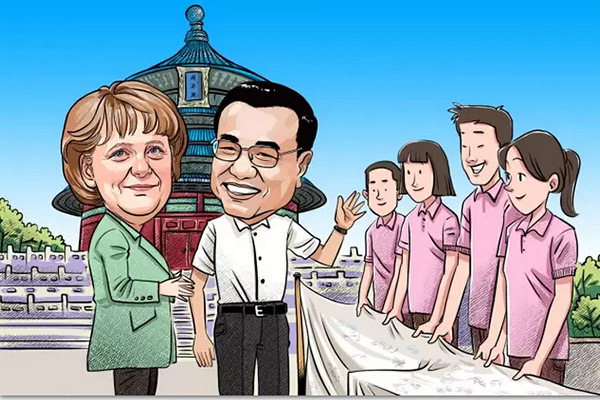 Premier Li and German Chancellor Merkel took a stroll at the Hall of Prayer for Good Harvests in the Temple of Heaven in July 2014. Accompanied by Premier Li, Merkel paid a visit to the Temple of Heaven, a famous scenic spot in Beijing.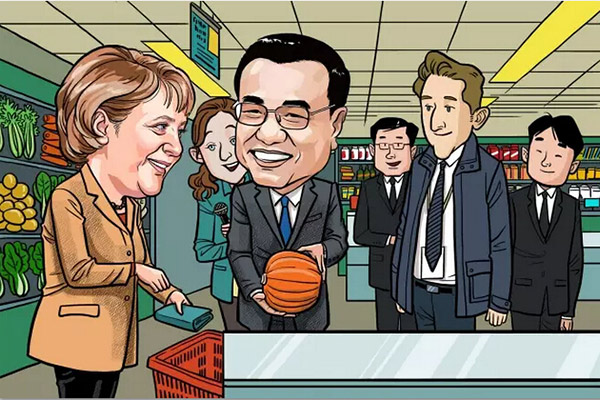 Premier Li and Chancellor Merkel took a trip to a supermarket in Berlin, Germany, when the Premier made his second visit to Germany in October 2014. Merkel bought two postcards as gifts at the supermarket, requesting Premier Li to send them to the Premier's wife and daughter.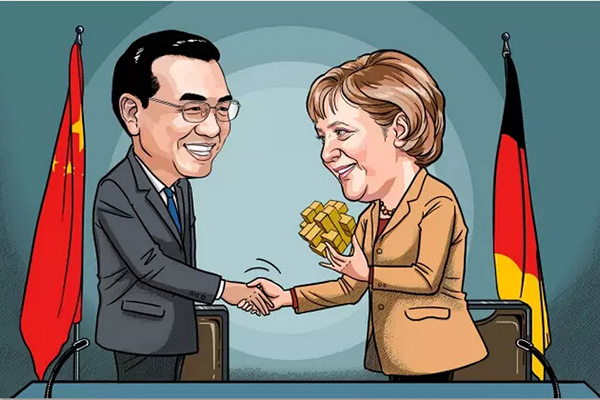 Premier Li presented a burr puzzle to German Chancellor Merkel as they attended a forum in Berlin, Oct 10, 2014. According to Premier Li, the burr puzzle, a kind of traditional Chinese toy bricks, represented the Premier's best wishes for the close cooperation on issues of global significance.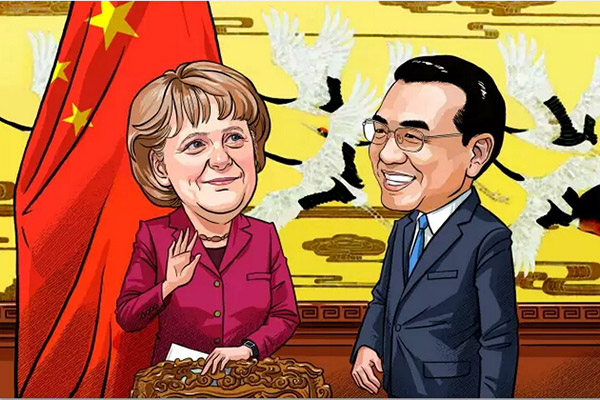 Premier Li and German Chancellor Merkel agreed to promote the cooperation to a new stage, when the German Chancellor visited Beijing on Oct 29, 2015.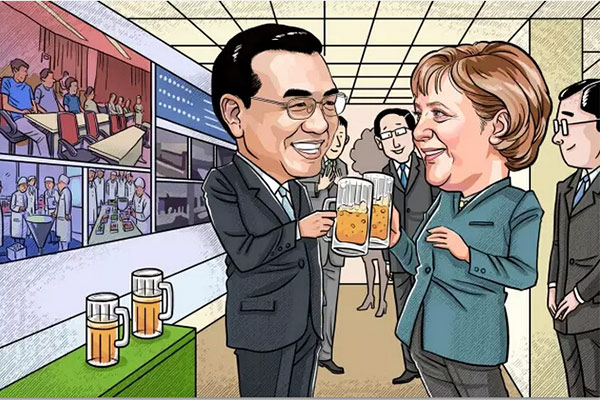 Premier Li and German Chancellor Merkel toured Hefei University, which is jointly founded by the two countries, on Oct 30, 2015. The two leaders tasted German-style beers brewed by both Chinese and German students from the university.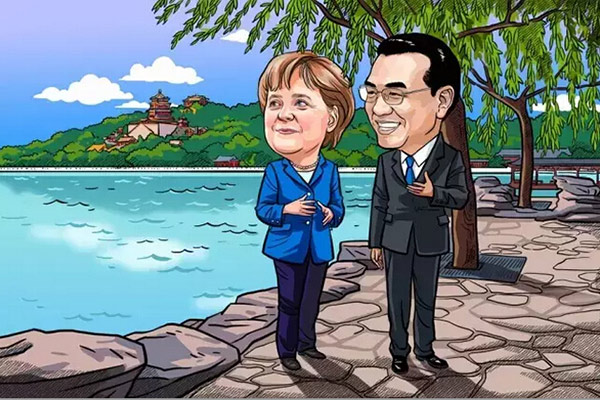 Premier Li Keqiang invited German Chancellor Merkel for a visit to the Summer Palace in Beijing on June 12, 2016. They took a walk from the East Palace Gate to the Grand Stage, overlooking the Pavilion of the Fragrance of Buddha and Seventeen-Arch Bridge, a symbol of cooperation.