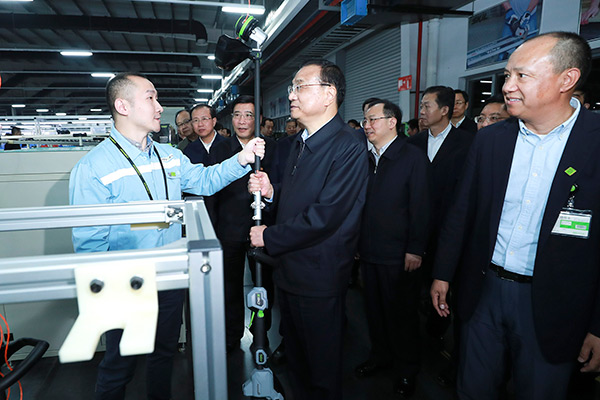 Premier Li Keqiang was informed that Nanjing in Jiangsu province is accelerating the implementation of a talent attraction plan during a visit to the city on Nov 29.
In the first 10 months of 2018, newly increased employed population with junior college diploma and above reached 307,400, among which 250,000 were non-native population.
Premier Li asked where the employees came from when he visited Nanjing Chervon Industry. At an R&D area with nearly 100 members, Premier Li made a small survey of non-native undergraduate students. Around two thirds of them put up their hands. Premier Li complimented that it shows Nanjing is open and vibrant.