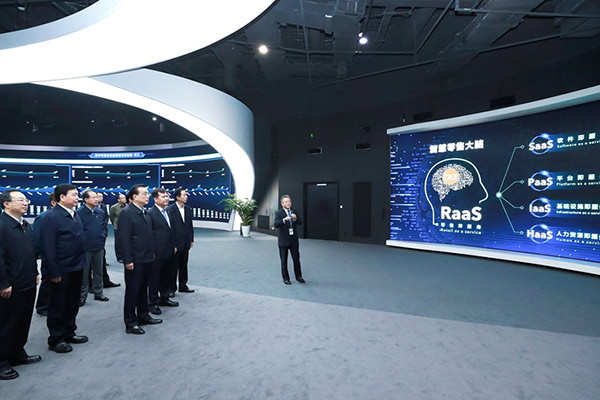 Premier Li Keqiang asked Suning Holdings Group to better use its cloud platform to achieve further integration of online and offline operations while visiting the company on Nov 30 during his inspection tour of Jiangsu province.
Started as a traditional home appliance retailer, Suning has in recent years used Internet Plus, the Internet of Things and other information technologies to integrate its offline stores and cloud platform. This year, its sales volume grew 38 percent year-on-year, with online sales growing 68 percent.
Years ago, some people worried that online sales would have a negative impact on physical stores. But Suning's success shows that online and offline operations can not only integrate with each other, but also support and drive their performance, said the Premier.
Premier Li hoped the group can better use its cloud platform through production, sales and logistics to meet consumers' needs.