The State Council's sixth plenary meeting, chaired by Premier Li Keqiang in Beijing on Jan 18, discussed drafts of the government work report, which will be sent to provinces and departments of the central government for advice. The final version will be submitted at the Fifth Session of the 12th National People's Congress (NPC).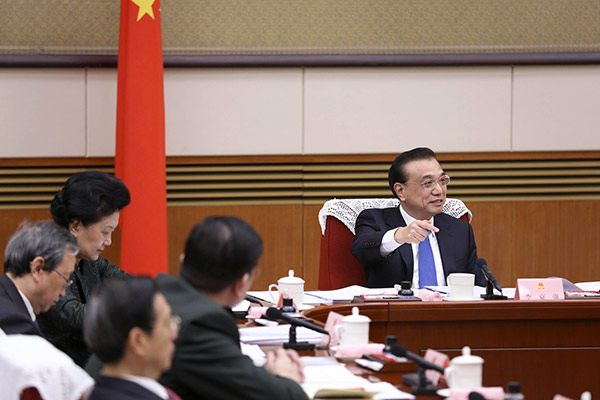 Delivering the government work report to NPC is the legal obligation of the State Council, and the government needs advice from all sectors for further improvement of its work, according to Premier Li.
Despite complex domestic and international situations, China still met the targets of major economic and social development. The economy remains stable, employment and people's income keep increasing, and people's lives have been improved, he added.
"Such achievements are not an easy job and give us confidence and determination to move forward," the Premier said.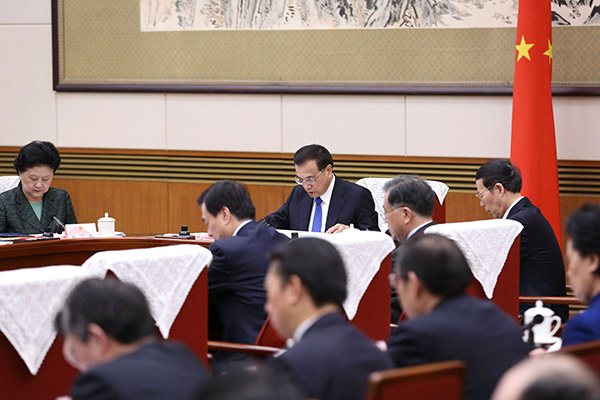 This year's challenge is still huge, said the Premier, stressing that facing more economic uncertainties at home and abroad, it is important to be mindful of potential dangers, and maintain confidence at the same time.
He urged authorities at all levels to implement new development concepts, and make progress with steady steps to upgrade the real economy and improve people's lives by enhancing service and promoting supply-side structural reform.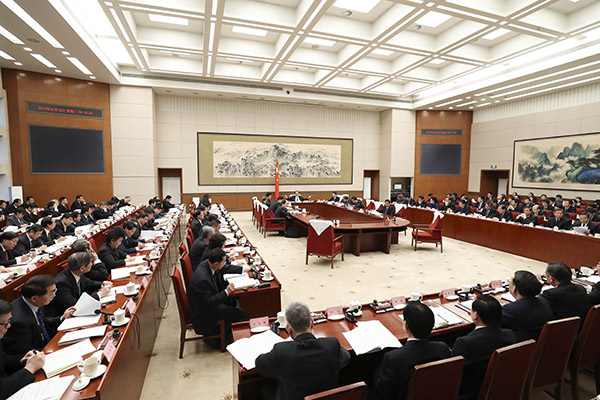 The Premier stressed that all regions and departments should complete key tasks of the first quarter by fully implementing existing policies, thus laying a solid foundation for the whole year.
They should also keep a close eye on the changes in main economic indicators, speed up research on new measures and expand the reform of all sides to further release market vigor and raise people's creativity, added the Premier.
He also urged the government to actively respond to people's concerns and help improve their lives, stabilizing the market, and adjusting economic structures.
Vice-Premiers Zhang Gaoli, Liu Yandong, Wang Yang and Ma Kai, State Councilors Yang Jing, Chang Wanquan, Guo Shengkun and Wang Yong, and others in the State Council also attended the meeting.