"China must stimulate the initiative and creativity of market players by deepening reform. It is a solid foundation for the economy to grow steadily," Premier Li Keqiang said at a symposium on Jan 22.
The symposium was held by the Premier to seek advice from experts and business leaders on the Government Work Report draft.
Professor Zhou Qiren of Peking University suggested at the symposium that the government continue reforms in key areas such as State-owned enterprises, rural land management and tax cuts.
The Premier responded that the government will continue to streamline administration, cut taxes, and create an environment that protects intellectual property rights and respects innovation from enterprises, especially from private enterprises. He also pledged that the government will continue to reduce institutional trading costs, in order to lift burdens of market players.
"If we want to achieve high-quality development, we must deepen reform and vitalize the market," he said.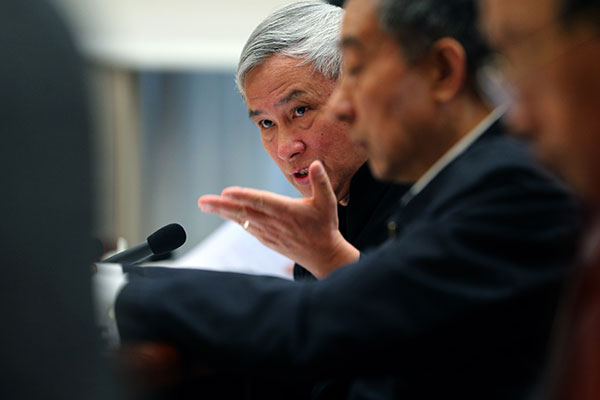 New vehicles' introduction into the market involves approvals from several departments with different standards, duplicated testing methods and a long cycle, which brings heavy burdens to enterprises, said Xu Liuping, chairman of FAW Group Corp, China's leading automobile manufacturer.
The government must strictly supervise the areas concerning safety and quality, but should give the "green light" to new products and new technology, said the Premier, adding that new businesses and new modes should be eased with more inclusive and prudent regulation to create a more favorable business environment for market players.
He also noted that China's economy has achieved steady and positive growth through implementing the new development concept since the 18th CPC National Congress.
He asked related departments to improve services by conducting surveys on market and enterprises, and listening to people.
"We should spare no efforts to build a better business environment for market players, and enhance services for the public," the Premier said. "Our ultimate goal is to improve people's lives, so that our country can be prosperous."