Premier Li Keqiang urged justified regulation to create a level playing field while presiding over a symposium during an inspection tour to the State Administration for Market Regulation on Sept 11.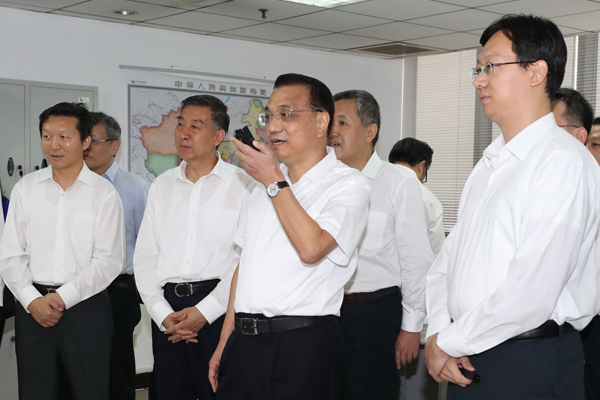 At the department for product quality and safety supervision and management under the administration, Premier Li inquired about the approval rate of manufactured goods, especially children's products, and communicated with the supervision staff.
The Premier affirmed the oversight model by randomly selected inspectors, saying that as China's manufacturing and service sector moves to a medium to high level, quality should be a driving force and the focus of government regulation.
Internet Plus regulation can be applied to ensure product and service quality, he said.
After hearing a report on the administrative reform plan by the administration, the Premier called for efforts to address outstanding problems facing businesses and provide convenience to the public.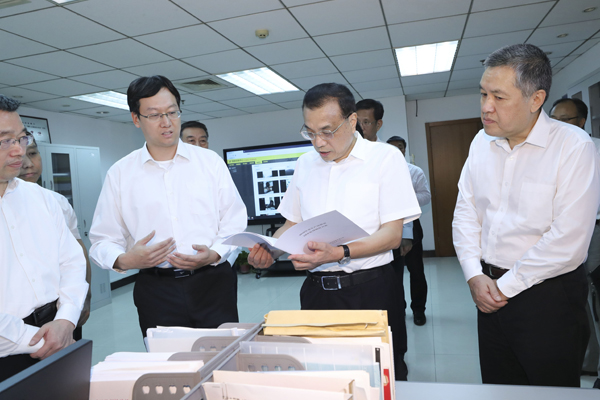 In the face of complicated domestic and international situations, he added, efforts should be made to optimize the business environment, lower the institutional transaction costs, bolster business confidence and improve market regulation to energize the market, unleash domestic consumption and catalyze stronger development.
Premier Li also vowed to ease market access and offer market entities more opportunities. Greater support should be provided for all types of enterprises, especially micro and small ones, to sharpen their competitiveness and create more jobs.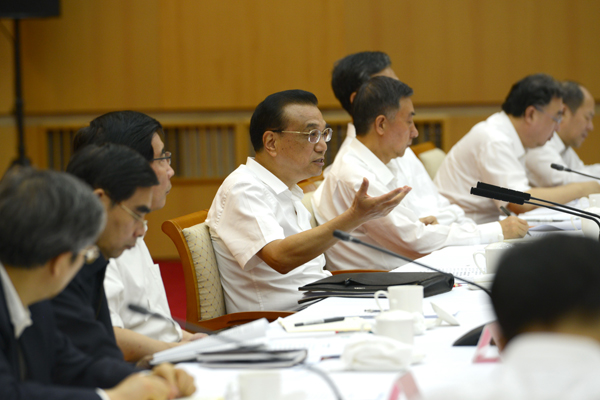 Market regulation is an important responsibility of the government, the Premier said.
Justified regulation and market vitality presuppose and complement each other, and the absence of justified regulation will lead to unfair market competition, rent-seeking and corruption, and is not conducive for the market to force enterprises to innovate and improve quality, the Premier added.
Market regulation in the new situation differs from market management in a highly centralized planning system, and innovation and classification are needed, he emphasized.
The Premier added that the oversight model of random inspections and publication of evaluation results can be fully implemented for general goods and services.
Key supervision will be implemented on serious issues as well as products and services of public concerns, the Premier said, adding that full-scale supervision will be applied on food, medicine and special equipment, to ensure people's health and safety.
The government should adhere to an inclusive and prudent approach to regulation on new industries and new businesses, supporting their innovative development, and eliminating all kinds of monopolies that hinder the vitality of the market, according to Premier li.
Improved quality of products and services rely on both the business entity with spirit of craftsmanship and the leading role of high standards, which encourage enterprises to meet world-class standards in production and operation, the Premier urged.
The government will increase the protection of intellectual property rights and cultivate more world-renowned manufacturing and service brands, the Premier said.