Premier Li Keqiang carried out an inspection tour in Zhejiang province from Sept 27 to 28, and called for more reform, opening-up and market vitality at a symposium with entrepreneurs.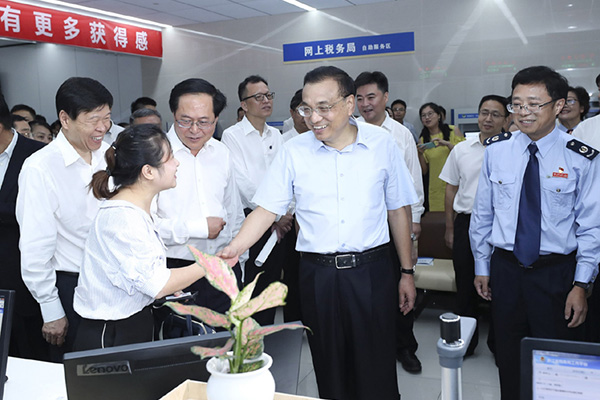 At the comprehensive service hall of China (Zhejiang) Pilot Free Trade Zone in Zhoushan, he asked people about changes brought by streamlined administration and tax and fee reduction.
Premier Li praised the province's efforts in the reform of streamlining administration, delegating powers and improving regulations and services, and called for further reform and more experiences.
"The bottom line of administrative reform is not to trouble enterprises or the public, while the true goal is to bring convenience to them," he said.
The Premier also learned about social insurance premium collection, before asking related departments to keep existing policies stable, and to study how to further reduce social insurance contribution rate. He stressed that making unauthorized collection was banned and enterprises' burden should not be raised.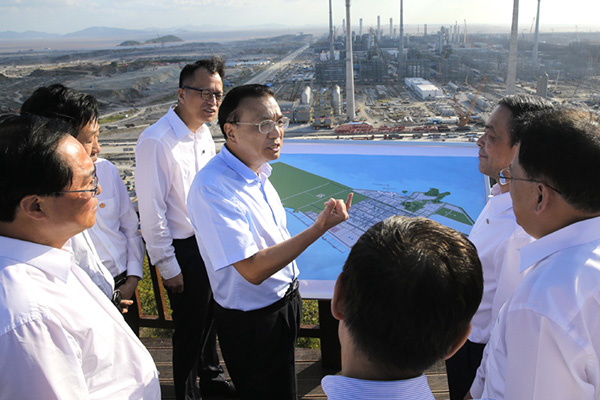 Premier Li said an equal development environment for enterprises of varying ownership structures should be created. During his inspection, the Premier took a boat to visit Yushan Islands, where China's largest private investment project - a green petrochemical base - is under construction.
Premier Li expressed the hope that private enterprise should emphasize innovation, quality, and safety to truly create a modernized petrochemical base that has the highest level of internationalization, green and refining integration.
"We should further loosen access permit for private enterprises to participate in important projects, and increase the confidence for private enterprises through policy guidance and support," he said.
Premier Li also visited Zhoushan port and heard about its development plan. He demanded accompanied officials to make overall plans on further expanding opening-up, and turn geographic advantages into competitive advantages for future development.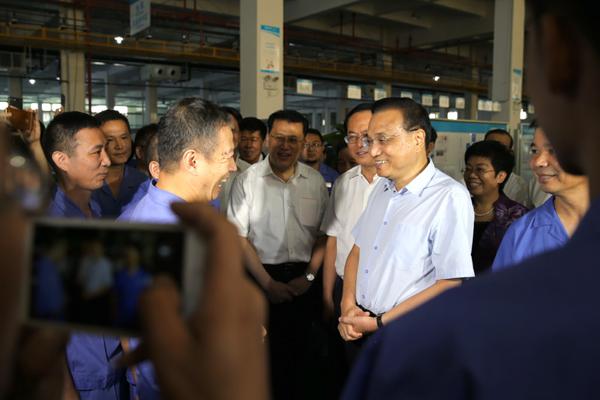 At Jack Sewing Machine, Premier Li spoke highly of the company's upgrading from traditional industry to intelligent manufacturing. He encouraged the company to create new competitive advantages through improving technologies, and be the "hidden champion" in the industry through innovation and quality upgrading.
While paying a visit to the human resources industrial park in Taizhou, Premier Li also learned about the situations of the job market and talked with recruitment agencies and job hunters.
Facing the pressure of economic downturn, local governments and departments should put more emphasize on maintaining a stable employment, the Premier said.
To achieve the goal, the economic base should be kept stable, and new driving forces should be developed and expanded, he added.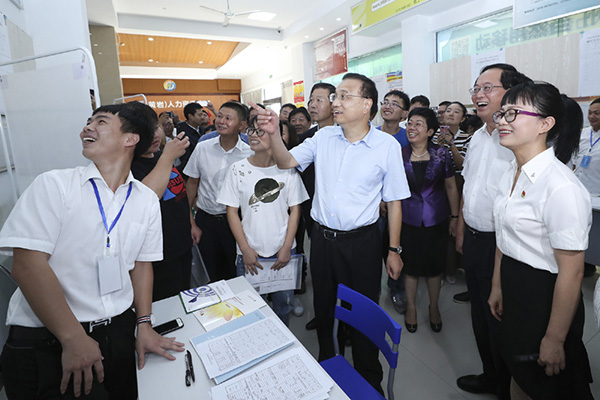 At a symposium presided over by Premier Li, attendees from State-owned, private and foreign-funded enterprises and financial institutions shared their opinions on economic situation. The Premier responded to every issue they raised, and asked related departments to study solutions.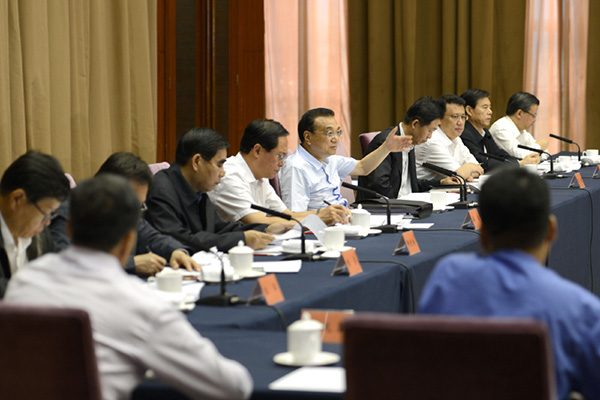 "We should listen to what market players have to say, and help them solve problems," Premier Li said, adding that more efforts should be made to build a better business environment, by supporting the development of enterprises of all kinds, furthering tax and fee reduction, cutting costs in financing and logistics, and providing more preferential policies for small and micro enterprises.
"I hope enterprises could grow and gain via innovation," he added.