Premier Li Keqiang heard advice from representatives from education, technology, culture, health and sports circles, as well as the grassroots, regarding the draft of government work report at a symposium on Jan 18.
The Premier applauded achievements made in economic and social development during the past year, saying that the government is open to public opinions to better resolve the issues that most concern people.
He made in-depth exchanges with seven representatives.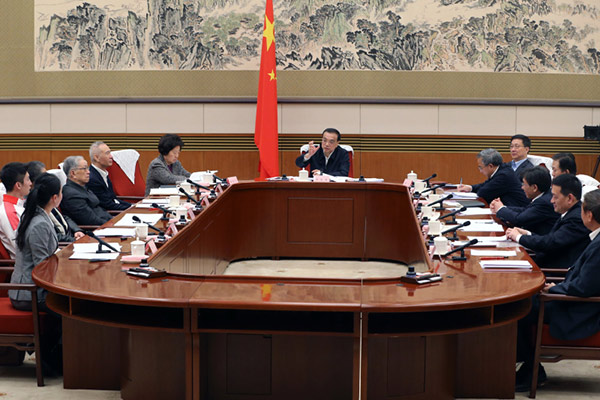 Yang Fujia, president of the University of Nottingham Ningbo China, suggested running institutions of higher education of various types that are geared to the country's needs. Xue Qikun, president of Tsinghua University, voiced his opinions on innovation in science and technology and their integration with education.
Premier Li responded by saying that the age limit for receiving education will be further raised in an effort to enhance people's qualities. He also called for more input to develop vocational education and to strengthen basic research.
With suggestions related to the protection of both rural and urban traditional craftsmanship made by Wang Shu, dean of the College of Architecture and Art under the China Academy of Art, and the healthy growth of the TV and movie industries made by Feng Gong, head of China Broadcasting Performing Arts Group, Premier Li responded that China should protect and carry forward traditional culture, and craftsmanship should be applied to the manufacturing and service industries, which could better serve people's recreational and cultural demands.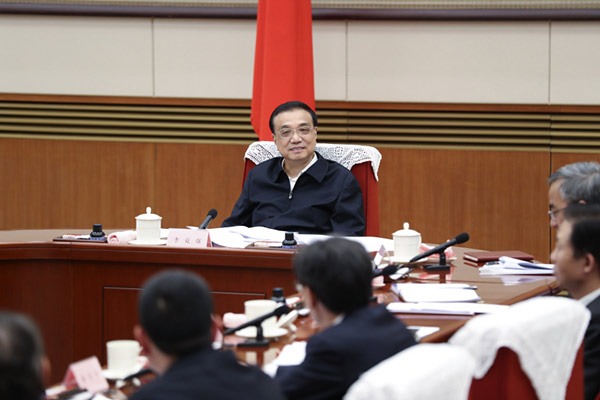 Premier Li also shared his concerns on prevention and control of children's chronic diseases, promoting community healthcare and strengthening vaccine management, with Ni Xin, director of Beijing Children's Hospital. The Premier urged related departments to seek solutions in a timely manner and make efficient supervision.
Taking the upcoming 2022 Winter Olympic Games as an opportunity, the country's winter sports development should be promoted to a higher level, Premier Li said while interacting with Wu Dajing, captain of the Chinese short track speed skating team.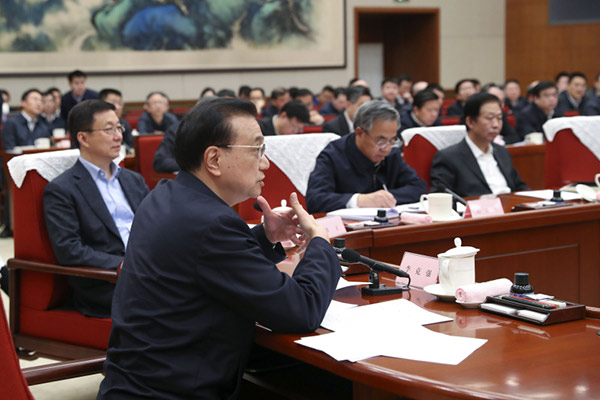 Cai Xue, from a specialized cooperative in Shulan, Northeast China's Jilin province, talked about her own experience of starting a business in her hometown as a college graduate, before making proposals concerning talent incentive mechanism in rural areas.
Premier Li said that China should learn from other countries and improve supportive policies for agriculture, in an effort to promote the development of high quality green products. He also encouraged young people to realize their dreams in rural areas by becoming modern-day professional farmers.
Vice-Premiers Han Zheng, Sun Chunlan, Hu Chunhua and Liu He, and State Councilor Xiao Jie also attended the symposium.