Premier Li Keqiang met with Ban Ki-moon, chairman of the Boao Forum for Asia (BFA) and members of its board of directors on March 27 in South China's Hainan province.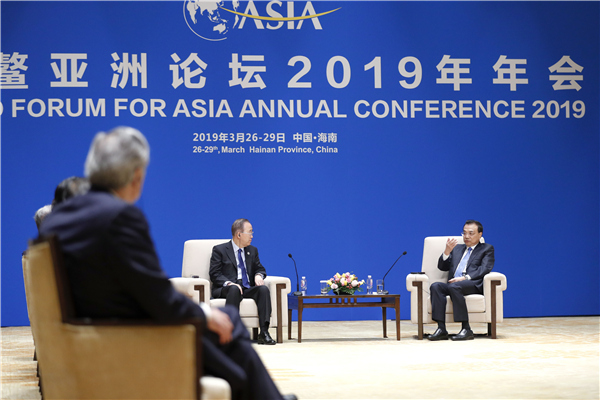 While congratulating the achievements of the board in the past year, Premier Li said the presence of President Xi Jinping at BFA last year demonstrated China's firm stand in further opening-up.
This year's theme of "Shared Future, Concerted Action, Common Development" implies mutual assistance, enhanced communication, coordinated actions, inclusive development, and win-win results, he added.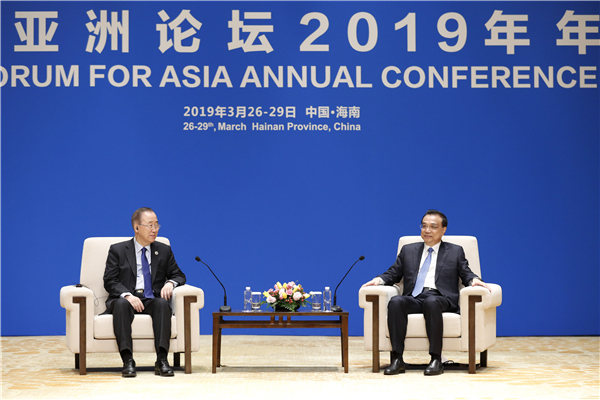 The Premier said China has made great achievements in social and economic development in the past four decades since the reform and opening-up. However, being the largest developing country in the world, China still has a long way to go, he stressed.
"We uphold multilateralism, respect diversified civilizations, and believe that all nations should be allowed to explore their own development paths according to actual national conditions," Premier Li said.
China, Premier Li said, will continue to deepen reform and expand opening-up, and it is the only way for the nation to achieve modernization, which will also contribute to global development and prosperity.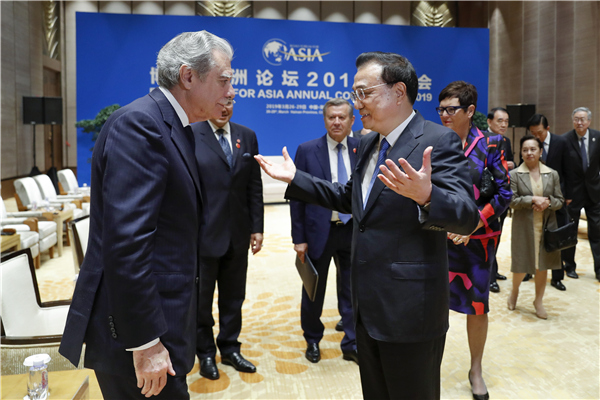 Ban Ki-moon, former Philippines president Gloria Macapagal Arroyo, former Russian prime minister Viktor Zubkov, and other members of the BFA board of directors sent their congratulations to the 70th anniversary of the founding of the People's Republic of China.
They hold that China's development in the past 70 years is unprecedented, and China plays a good role with its structural reform and further opening-up, as globalization and multilateralism are being challenged by unilateralism and protectionism.
The future of China, Asia, and the world is closely connected, and they hoped that all sides could work together to push forward the integration of Asia's economy and contribute their wisdom and strength to the shared growth of all nations.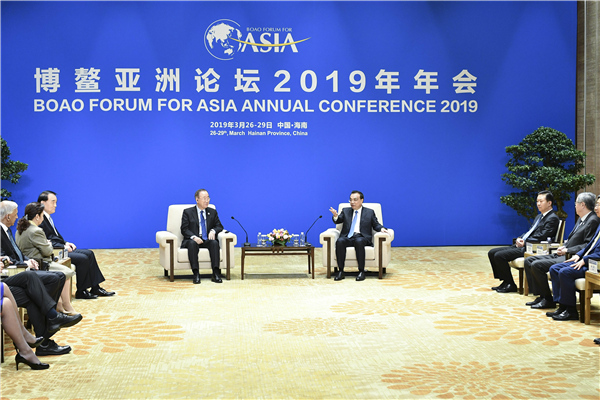 Xiao Jie, state councilor and secretary-general of the State Council, and Zhou Xiaochuan, BFA vice-chairman, also attended the meeting.