Premier Li Keqiang on March 27 inspected Haikou city, South China's Hainan province, during his attendance at the 2019 Boao Forum.
During his inspection, the Premier said, efforts should be intensified to expand opening-up and reform, to stimulate the vitality of market entities and to solve development and livelihood problems.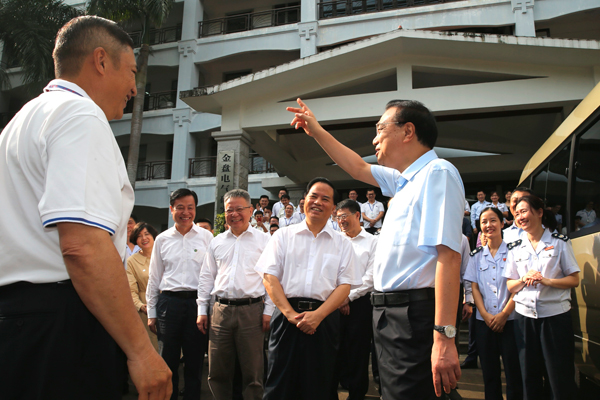 In a few days, larger tax reductions will be carried out. While visiting Jinpan Smart Technology Co, the Premier was told that more than 20 million yuan in tax burdens will be relieved from the company this year, which amounts to a 10 percent increase in profits, and the company is planning to invest 300 million yuan to establish a digitalized smart plant.
On hearing that, Premier Li said financial and tax departments must deliver greater bonuses to enterprises from tax cuts to help them expand production scale and create more jobs.
Premier Li also talked to enterprise staffers who were being trained on value-added tax declaration. He asked tax departments to solve problems for enterprises in a timely manner and to guard against arbitrary charges on tax reduction services, adding that real benefits of the tax reductions should go into enterprises' pockets.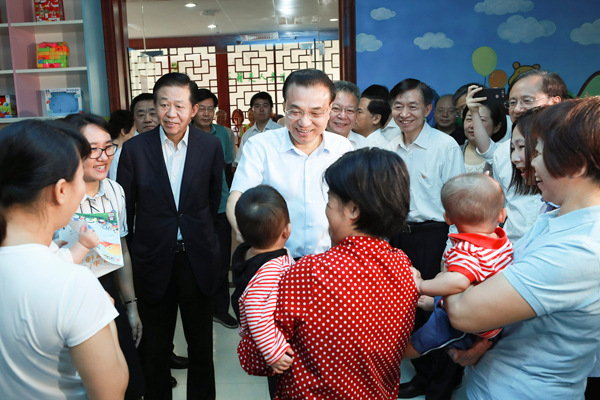 In addition, the Premier visited a day care service center in Xinan community and asked what kind of care the elderly can get there.
The Premier said that development of community aged-care and day care services should be prioritized, and policies on tax cuts and housing should be made to attract more social forces to enter the community service industry.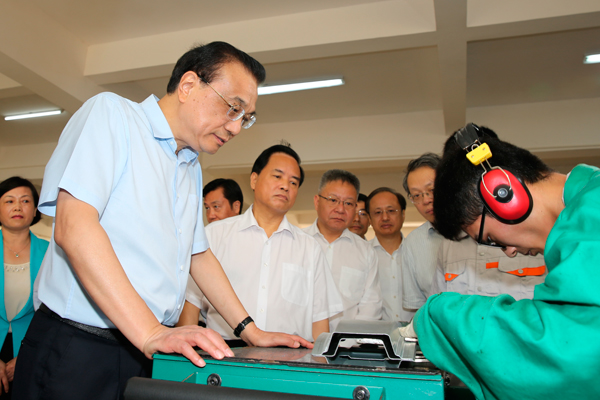 Premier Li also paid a visit to the Hainan College of Economics and Business. He asked about the enrollment expansion plan, teaching staff and graduates' incomes, and talked to students maintaining engines and working with sheet metal at the training workshop.
He also encouraged students to grow into talent with excellent technical skills and to stick to the professional and craftsman spirit.
The Premier said reform of the education system should be deepened to guide enterprises and social forces to start vocational schools.
The Premier also praised Hainan's development and wished Hainan to continue to stride toward opening-up and reform, and to make greater achievements in promoting social and economic development.
State Councilor and Secretary-General of the State Council Xiao Jie also joined the inspection tour.