Premier Li Keqiang inspected a government affairs center called "Smart Nanjing" which has integrated data collected from nearly 100 departments and about 300 service items, thus enabling 85 percent of the administrative items to be handled online, in Jiangsu province, on Nov 30.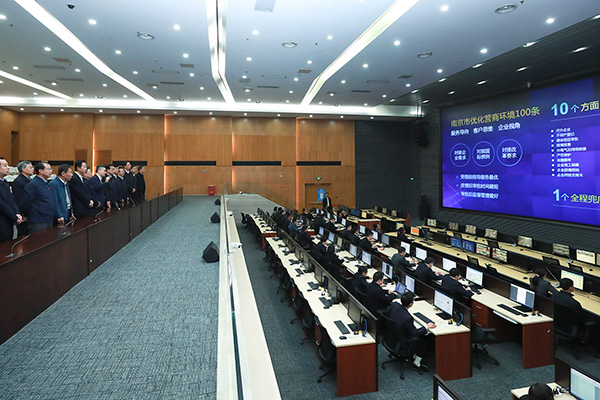 Premier Li praised the practice, calling it a breakthrough in the reform of delegating power, administrative streamlining and improving service.
"Your efforts have brought great convenience to citizens and enterprises, which not only increase administrative efficiency, but also promote fairness," the Premier said, encouraging the province to remain a front runner in deepening administrative reform.