As he raised his black coffee mug at 3W cafe — a meeting place for budding entrepreneurs And angel investors in Beijing's Zhongguancun — Premier Li Keqiang stopped to read the phrase printed on its side: Life is limited, but zheteng is not.
"Ah, zheteng," he said, a Chinese term that means to toil and bustle for something that is likely to be futile. "That really sums up innovation."
The Premier's visit to Inno Way, or Innovation Street, to talk to startup business people is widely seen as a gesture to reaffirm the government's support to entrepreneurship and innovation.
Zhao Chuyu, who goes to 3W Cafe regularly to pitch his sport app — that helps soccer fans find teammates and play games — to potential investors, said thousands of soccer teams have registered on his app since it went online last year.
"Such a brilliant idea," the Premier said, "to connect scattered soccer players. We never knew the public needed such kind of services, but the market knows. Trust the market, and that is the essence of public innovation."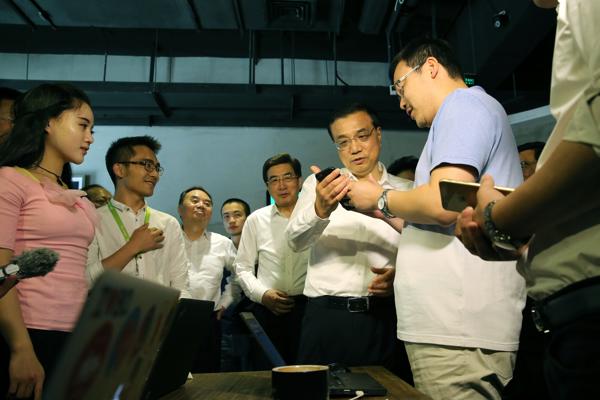 [Photo by Wu Zhiyi/China Daily]
Inno Way, located in Zhongguancun Haidian Science Park, was home to more than 12,000 technology companies by the end of 2013 and aims to become a global innovation hub.
The street also provides entrepreneurs with free training lessons, where budding business people analyze business case studies to avoid making similar mistakes.
"Entrepreneurship is not the privilege of a small number of people, but the choice of many," the Premier said, "and ethics is an important part of such an innovation spirit."
Premier Li has been an ardent supporter of innovation since he took office in 2013. He has strived to cut red tape and give tax refunds to small businesses and startups to encourage entrepreneurship.
A State Council executive meeting presided over by Premier Li in December decided to extend preferential policies for independent innovation in Zhongguancun to more places to seek "multiplication" in the enthusiasm for entrepreneurship with less government intervention.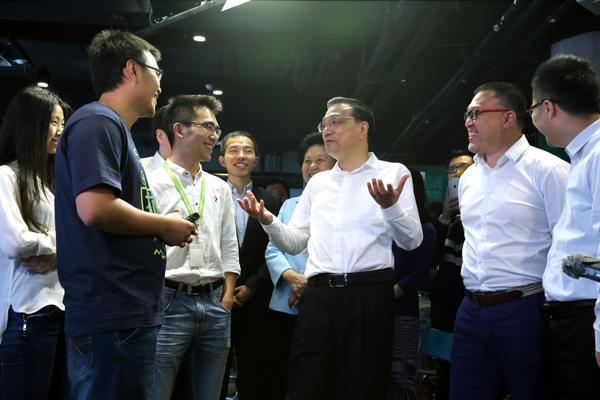 [Photo by Wu Zhiyi/China Daily]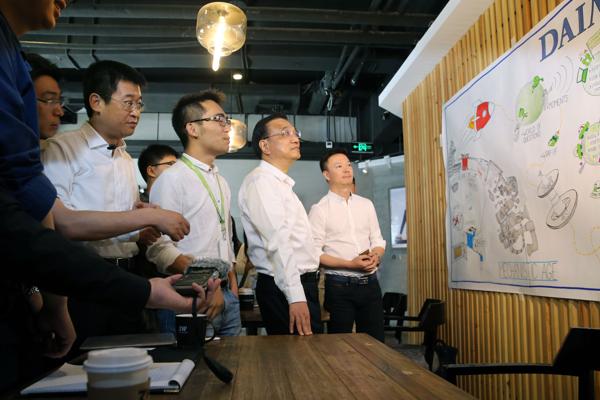 [Photo by Wu Zhiyi/China Daily]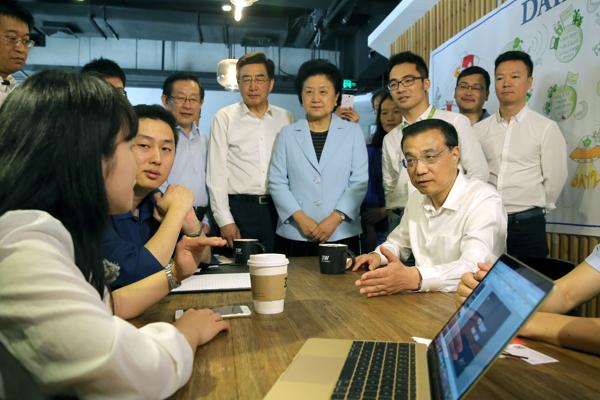 [Photo by Wu Zhiyi/China Daily]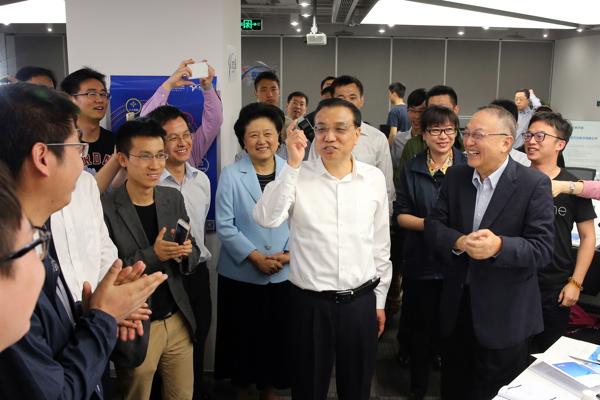 [Photo by Wu Zhiyi/China Daily]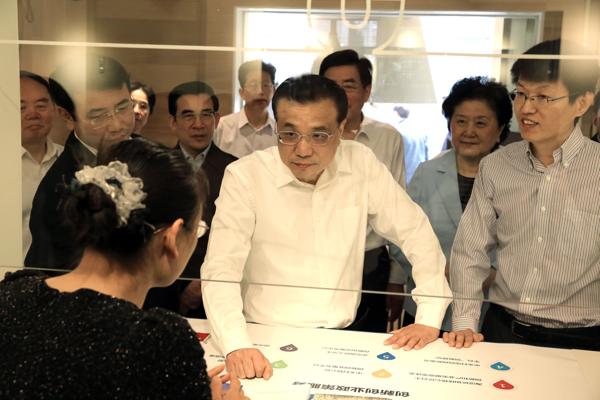 [Photo by Wu Zhiyi/China Daily]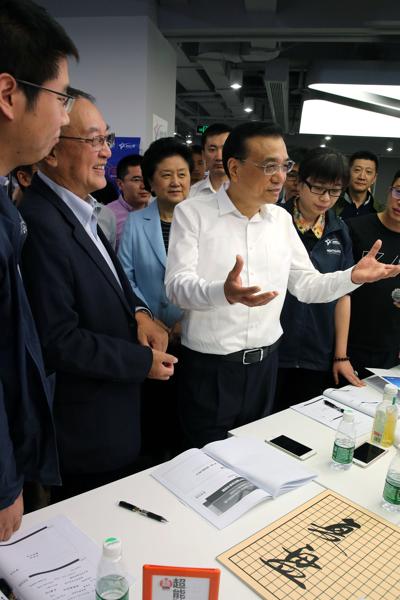 [Photo by Wu Zhiyi/China Daily]