At incubator cafe, Premier urges startups to brew success
Updated:
May 7,2015 7:10 PM
english.gov.cn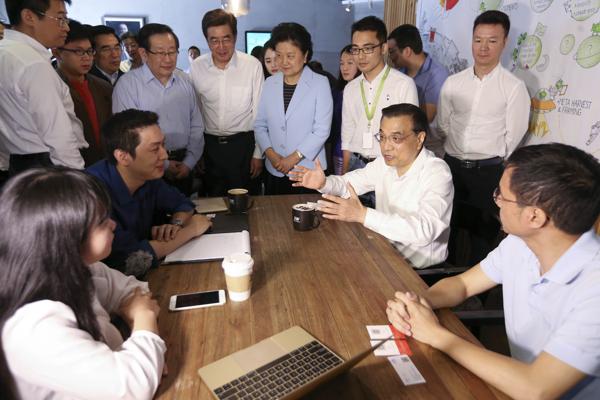 Premier Li Keqiang visits the 3W cafe in Zhongguancun, Beijing, May 7, 2015.
Premier has coffee with young entrepreneurs
Premier Li Keqiang had coffee and talked about entrepreneurship with young entrepreneurs at 3W cafe on Zhongguancun Inno Way in Beijing on May 7. Young entrepreneurs flocked to the coffee shop to introduce their projects to the Premier, who listened to their creative ideas, and said the public know better about what people need, and that is exactly the essence of innovation.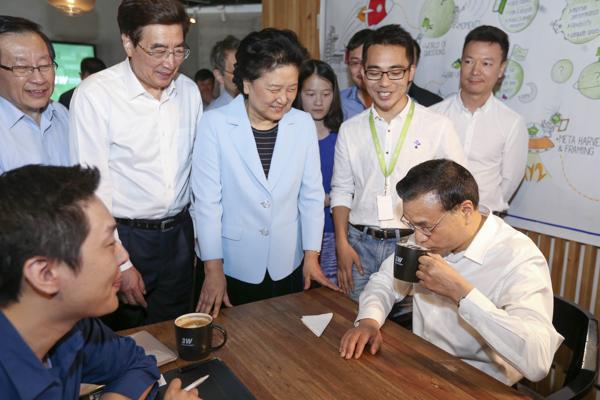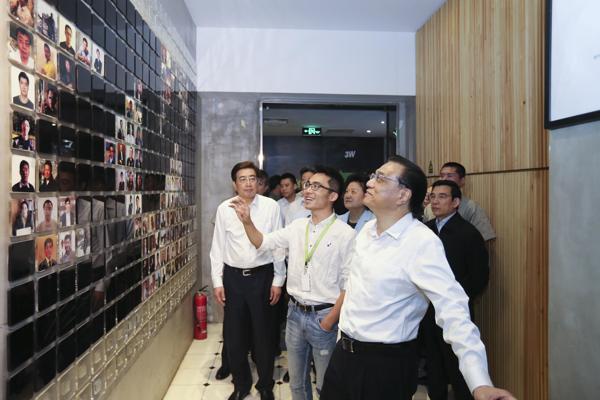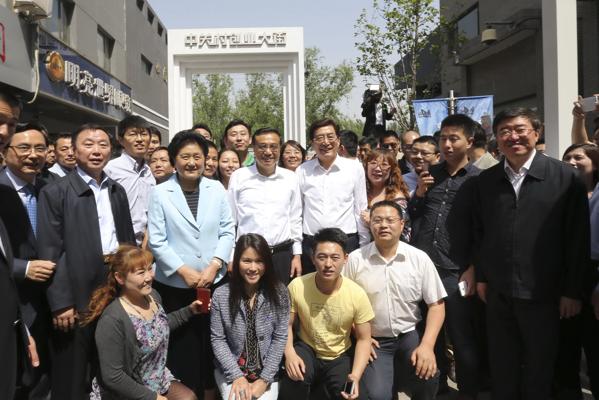 Premier tells entrepreneur: Your road show is a rehearsal for success
Premier Li Keqiang joined the road show of lagou.com, an online recruitment platform, when he visited the 3W cafe on Zhongguancun Inno Way in Beijing on May 7. He praised their work for helping generate mass employment when the head of the company told him that the 180-people-team had delivered 1.5 million talents to Internet enterprises in a year. Premier Li told the entrepreneur: "Your road show today is your rehearsal for success tomorrow."